Did you know the CAR has Affiliate Societies that members can join? The Affiliates are integrated with the CAR and provide the opportunity for close collaboration on education, research, and advocacy activities for the radiology community. The CAR's newest Affiliate, the Canadian Society of Abdominal Radiology (CSAR), officially launched in November 2020 after the inaugural meeting with the CSAR Executive. As a growing society the CSAR is currently seeking new members.
CSAR membership is open to abdominal radiologists, general radiologists, and other subspecialty radiologists as well as current fellows, residents, and medical students with an interest in abdominal radiology and who are current members of the CAR. Membership fees are currently complimentary.
If you are interested in becoming a member of the CSAR please join through the CAR member portal or send us an email.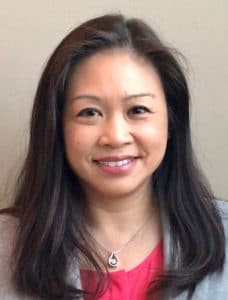 "The Canadian Society of Abdominal Radiology (CSAR) provides a national platform for collaboration to develop best practices for patient centered care. The society believes in advancing patient care through innovation, research, and education in the field of abdominal radiology. I look forward to working with my colleagues on our Board of Directors who bring expertise in abdominal radiology from across our country.

With a focus on education, research, networking and fostering high-quality patient care, I invite you to become a member of the Canadian Society of Abdominal Radiology, the voice for Canadian abdominal radiologists."
Dr. Silvia Chang, MD, FRCPC, FSAR
President of the CSAR
Plans for 2021-2022
Play a leadership role in the development of abdominal imaging guidelines, standards, and appropriateness criteria including publishing a paper on the use of prostate MRI for the screening and diagnosis of prostate cancer
Development of a sub-specialty curriculum at the CAR's 2022 Annual Scientific Meeting (ASM) as part of their continuing medical education activities
Create an online presence through social media and on the CSAR webpage
2020 – 2022 Board of Directors
President: Silvia Chang, MD, FRCPC, FSAR, Associate Professor, Department of Radiology, University of British Columbia
Vice-President: Tanya Chawla, MRCP, FRCR, FRCPC, Assistant Professor, University of Toronto
Directors:
Andreu Costa, MD, MSc, FRCPC, Assistant Professor, Dalhousie University
Angus Hartery, MD, FRCPC, ABR, Associate Professor of Radiology, Memorial University
Iain Kirkpatrick, MD, FRCPC, Associate Professor, University of Manitoba
Jessica Li, MD, Resident, University of British Columbia
Caroline Reinhold, MD, CM, Professor, Department of Radiology, McGill University
Nicola (Nick) Schieda, MD, FRCPC, Associate Professor, University of Ottawa