Who We Are
Current pressures on the profession are creating a tremendous opportunity to redefine who radiologists are and what radiologists do. At the foundation of this change is the CAR's young members, the residents and fellows. Residents comprise one-quarter of the CAR membership; this demographic is rich with energy, drive and a rewarding long career ahead of them.
The CAR Resident and Fellow Section (RFS) is the joint collaborative effort of resident representatives and volunteers from all 16 residency programs across Canada, with a senior and junior resident section liaison at each site. The RFS is for trainees, by trainees initiative with a focus on creating services and products that are relevant and useful to radiology residents in Canada.
At its core, the Resident and Fellow Section seeks to engage its nationwide network of professionally committed radiology members-in-training with development and the distribution of resident-specific information and resources related to leadership, advocacy, quality and safety, economics, education and career development. The RFS has developed a number of resources for both junior and senior residents across the country.
What We Do
The RFS continue to develop many new and exciting projects. Most recently, work by the RFS led to the development of a medical student network, which will help to provide opportunities for medical students from across the country to collaborate and continue to benefit from joint projects.
The CAR Resident and Fellow Section welcomes feedback and are always looking for ideas for improvement or opportunities for collaboration – contact us.
Resident and Fellow Section Chair
Dr. Jessica Dobson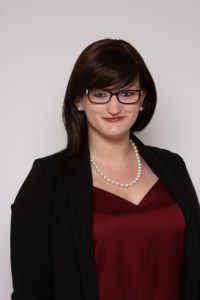 Dr. Jessica Dobson is a Radiology & Nuclear Medicine resident at Dalhousie University. After completing her Bachelor of Science in chemistry and political science at the University of New Brunswick, she attended Memorial University of Newfoundland where she received her medical degree and certificate in medical teaching in 2020.
To pursue her passions of medical education, radiology, and research, Dr. Dobson started her journey as Chair of Memorial's Radiology Interest Group, working with her mentors to provide innovative opportunities for radiology education. This work culminated in the publication of "Radiology Interest Groups: A Recipe for Success," which caught the attention of the CAR Resident & Fellow Section (RFS). She began to volunteer with the RFS as a medical student to help design and launch the Medical Student Network (MSN). As a first-year resident, she was selected for the RFS Executive Committee as the inaugural MSN Coordinator. Through this role, she created a formalized network of medical student leaders interested in radiology, collaborating with them to develop their own local radiology events and to organize national events. These have included a longitudinal lecture series, mentorship sessions for women in radiology, and a cross-country virtual tour of radiology residency programs, among others. As RFS Chair, Dr. Dobson looks forward to promoting similar levels of engagement with Canadian residents and fellows by encouraging development of both local and national initiatives.
Outside of medicine, she enjoys living near the Halifax waterfront with her partner, Chris, and her cat, Watson.
Past Section Chairs

2020-2021
Dr. Aline D. Khatchikian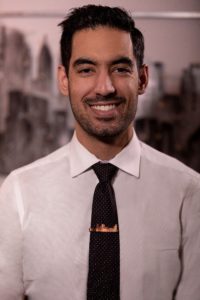 2019-2020
Dr. Baljot Chahal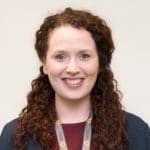 2018-2019
Dr. Lindsay Cherpak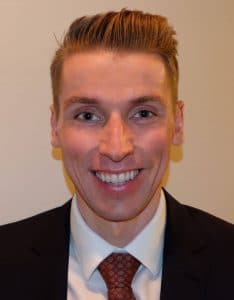 2017-2018
Dr. Alex Botsford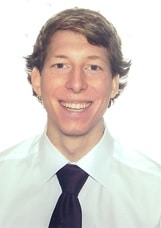 2016-2017   
Dr. Mitch Wilson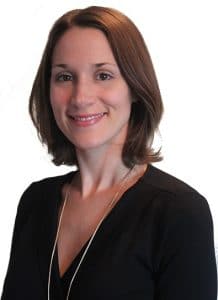 2015-2016
Dr. Kari Visscher
Current Section Representatives
Executive Committee
Dr. Jessica L. Dobson (Chair)
Dr. Aline D. Khatchikian (Past-Chair)
Dr. Alanna Supersad (Vice Chair)
Dr. Priscila Crivellaro (Fellow Representative)
Dr. Helena Bentley (Secretary-Treasurer)
Dr. Kiana Lebel (MSN Coordinator)
Current Section Representatives
Dalhousie University
Andrew Fenwick
Francine Heelan
McGill University
Lojan Sivakumaran
Yi Tong
McMaster University
Sultan Yahya
Jessica Lyn Common
Memorial University
Michelle Anderson
Heather Martin
Queen's University 
Sana Basseri
Université de Montréal
Reda El Anbri
Julien Bejjani
Université de Sherbrooke
Noémie Ares-Bruneau
Laurie Levasseur
Université Laval
Alessander Ramos
Francis Bédard
University of Alberta
Orysya Syvystun
Kamal Farhat
University of British Columbia
Dennis Parhar
Rob Dortenzio
University of Calgary
Darren Mah
University of Manitoba
Lesley Latham
Henry Yu
University of Ottawa
Natasha Akhlaq
Isabelle Gauthier
University of Saskatchewan
Martin Matuszczak
Yuhao Wu
University of Toronto
Marianne Stroz
Albert Lee
Western University
Zafir Syed
RFS Volunteers (Residents, fellows and medical student)
Csilla Egri, Ben Pi, Prayash Katlariwala, Kai Homer, Debra Dawson, Sarah Chibane, Yasha Gupta, Sabrina Fitzgerald, Anurag Delai, Daniel Tomasso, Kieran Lacey, An Ni Wu, Victoria Domonkos, Nohad el Sayed, Kiana Lebel, Priscila Crivellaro
University Chief Residents
University Chief Residents
Dalhousie University
Ian MacDonald
Mike Fry
Memorial University
Mark Hayward
McGill University 
Sukhman Ghumman
Joyce Zaftis
Aws Kamona
Miroslav Golubovic
McMaster University   
Nanxi Zha
Mostafa Alabousi
Tyler Grey
Evan Wilson
Queen's University 
Tin Li
Western University
Fabio Accorsi
Tyler Cossetto
Timothy Miao
Omar Daher
University of Alberta
Bill Chahal
Alanna Supersad
Bo Bao
Kamal Farhat
University of British Columbia
Jessica Li
James Roberts
University of Calgary
Anne-Marie Brisson
Chris Smith
Université Laval
Jean-Christophe Roy
Alessander Ramos
University of Manitoba
Michael Pereira
Jun Li
Université de Montréal
Philippe Acar
Inas Slim
University of Ottawa
Kelly Harper
Luke Murtha
University of Saskatchewan
Leanne Langford
Université de Sherbrooke
Jordan Court
Camille Raymond
University of Toronto   
Emmaduddin Qazi
Mary Tao
Mark Barszczyk
Omid Shearkhani
Carry Forward MOC Credits from your Residency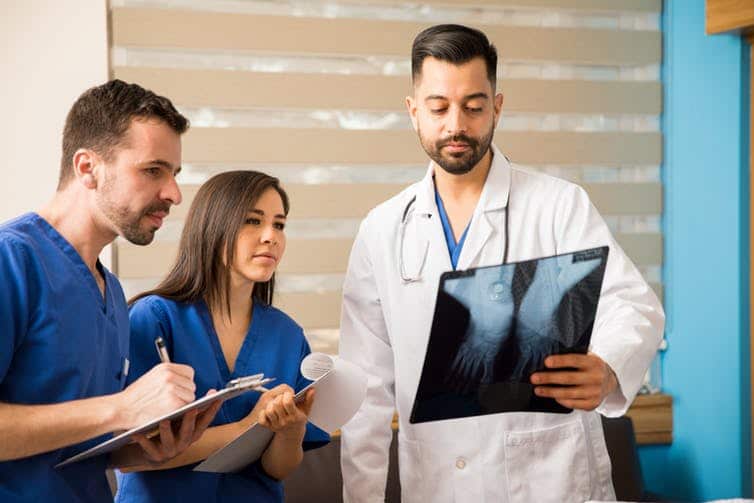 Want to start collecting Maintenance of Certification (MOC) credits to carry forward after your residency? Sounds too good to be true, but it's not! Residents in primary specialties in Royal College accredited programs are eligible for the category. Just sign up to become a Resident Affiliate of the Royal College. Becoming a Resident Affiliate is straightforward, quick and best of all: free.
Registration is as simple as filling out the online application form. Start accumulating credits to apply to your continuing professional development (CPD) requirements following certification and track your CPD in the MAINPORT ePortfolio. Resident Affiliates can carry forward up to 75 credits into their first MOC cycle as Royal College Fellows (max. 25 in each of the three sections of the MOC Program). Unfortunately, credits can't be counted retro-actively, only going forward from the date of becoming a Resident Affiliate, so it's best to join as early as possible in residency. It also gives you access to resident-exclusive awards and grants.
Take advantage of this opportunity and let your efforts during your residency work for you. Be sure to sign up as a Resident Affiliate with the Royal College today.
Get the facts! Resident Affiliate FAQ
RAD Academy
The CAR has changed the education landscape by launching RAD Academy, a learning management system (LMS) dedicated to CPD for radiologists. This platform takes our CPD offerings to the next level and improves your overall learning experience with several resources. RAD Academy is made for CAR members, by CAR members. As a radiologist, it's your one-stop shop for CPD. Everything on the platform caters to our members and their desire for a comprehensive, specialized education in radiology.
Transition to Radiology
In order to facilitate the transition from medical school to radiology residency for first year residents, the Resident and Fellow Section has developed a document titled Transition to Radiology Residency.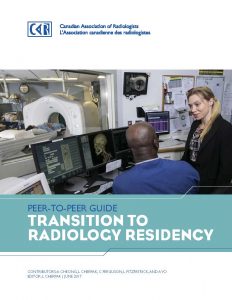 Although many programs produce their own guides to radiology residency, the RFS felt that it would be useful to have a cohesive guide that could be used by all programs across Canada. This guide encompasses general information and answers the most commonly-asked questions from first year residents. It covers:
Residency tips and tricks
Common on-call pathologies
Introduction to radiology dictations, plus recommended reading and helpful tips
Practical approach to taking cases during rounds
Learning to protocol studies
Contrast media – adverse reactions, premedication, management of acute reactions, and contrast-induced nephropathy
Radiation safety – background and definitions, effects of radiation exposure, and radiation risk associated with common imaging examinations
Resources
On-call template
The RFS will be updating the document on an annual basis to ensure the information remains accurate and relevant. If you have any questions, comments, or suggestions related to the document, please contact us at [email protected].
Canadian Fellowship Opportunities
Canadian Fellowship Opportunities
The CAR Resident Section has compiled an up-to-date listing of all Canadian Fellowship Information, searchable by either subspecialty or university, available here.
Residents now have access to information on nearly every residency program in the country, including questions you always wanted to ask regarding fellowship opportunities. For more information see FAQ.
If you're a fellowship director and want to post additional fellowship opportunities or want to make changes to currently posted information, please contact us.
Access to all fellowship opportunities can be found by logging in to the member portal. Your username is your email address and if you have forgotten your password you can click reset password. Once you are logged in you will find the Fellowship Opportunities under Access my benefits.
Please send all opportunities and changes to [email protected].

Resources

The RFS launched the Medical Student Network (MSN) in 2020. Dr. Jessica L Dobson was selected by the RFS Executive Committee as the inaugural MSN Coordinator. She created a formalized network of medical student leaders interested in radiology, collaborating with them to develop their own local radiology events and to organize national events.
The MSN works with each medical school's radiology interest group (RIG) leaders and is developing resources for Canadian RIGs and medical students interested in radiology including the Online Cross-Country Tour of residency programs, a longitudinal lecture series, mentorship sessions for women in Radiology and a post-CaRMS mentorship session, among others.
Dr. Kiana Lebel, PGY-1 at Université de Montréal, is the MSN Coordinator for the 2021-2022 academic year.
CAR RFS MSN "Online Cross-Country Tour" 2021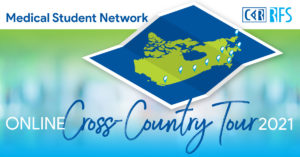 Join representatives from each of Canada's radiology residency programs at the second annual Online Cross-Country Tour hosted by the Canadian Association of Radiologists (CAR) Resident & Fellow Section (RFS) and Medical Student Network (MSN)!
This national online series taking place from October 4th to 27th, 2021 aims to provide medical students the opportunity to learn about radiology residency programs across Canada with online presentations from the program directors and current residents. Register by September 20th, 2021!
Click below for event details.
Canadian Association of Radiologists Journal (CARJ)
The official journal of the Canadian Association of Radiologists. Members of the CAR receive a complimentary subscription to the CARJ as a membership benefit.
ACR Reports
The CAR supports the annual participation of two radiology residents at the American College of Radiology's (ACR) Annual Meeting. To access the full reports produced by participating CAR residents, click here.

Career Opportunities
Visit Career Opportunities to find your ideal position today.
Global Outreach in Radiology
Radiology has become a blend of evidence based clinical decision making and fast paced advancements in cutting-edge technology which has revolutionized the practice of medicine. Canadian radiologists and allied health care professionals are at the forefront of innovation working to create better patient outcomes for Canadians. Unfortunately, the same cannot be said for the one half to two thirds of the world's population lacks access to radiology services. Technology has evolved and allowed radiologists to expand their role and responsibilities which has increasingly included global health participation and advocacy.
Defining Global Outreach in Radiology
Global outreach in radiology is a quickly growing and exciting branch of radiology that focuses on developing relationships, capacity for sustainable programs, supporting health equity and fostering local partnerships in regions of the world that do not have access to medical imaging services. Radiologists contribute in numerous ways including teaching, research, clinical practice, assistance with training program development amongst participating in various other roles. Radiologists who are involved in medical and technological innovation also have a key role to play in global outreach by increasing access and reducing the cost of high-quality medical imaging services with novel and sustainable solutions. To learn more about global outreach in radiology, complete this module on RAD-Academy.
Volunteer Opportunities
A great first step would be to seek out radiologists and allied health care professionals at your institution who volunteer in global outreach activities and learn how to get involved. Opportunities may range from long distance teaching and assistance with program development to on site clinical work, capacity building and establishing long term relationships.  There are also organizations that work to provide diagnostic and therapeutic imaging services to underserved and low-resource regions.
RAD-AID
One such non-profit organization is RAD-AID which began in 2008 at Johns Hopkins. This organization now facilitates programs in over 30 developing countries including an ever-growing team of radiologists, technologists, nurses and more. There are RAD-AID chapters at McGill University and Dalhousie University. You can register as a volunteer and sign up for the newsletter to learn more.
Website: Rad-aid.org | Twitter: @RADAIDIntl| Facebook: RAD-AID International | Email: [email protected] 
 Radiology Across Borders
Another non-profit organization is Radiologists Without Borders, a global charity founded in 2010 in Australia. Its mission is to train local doctors in developing nations to use the power of radiology to save lives. This organisation collaborates closely with The University of British Columbia.
 Website: Radiologyacrossborders.org| Facebook: Radiology Across Borders | Email: [email protected]
Canadian Medical Association
Another great way to participate in global outreach is develop global health inspired technology. The CMA provides grants for medical innovation and research for those interested in pushing the boundaries of medicine through Joule. Global outreach is no exception so if there is something you would like to build or create there are opportunities available.
Website: Joulecma.ca| Twitter: @Joule_CMA | Instagram: @jouleinc | Facebook: JouleaCMAcompany| Email: [email protected]
 Learn More
Whichever path you decide to embark on, continue to share your experiences and start getting involved in global outreach in radiology. For any questions, please email [email protected].