About
Vision
Maintaining the highest standards of emergency radiology across Canada.
Mission
The Canadian Emergency, Trauma and Acute Care Radiology Society (CETARS) is a network of Canadian radiologists with an interest in the diagnosis of acutely ill or injured patients through medical imaging. The society strives to encourage educational, research and administrative connections to maintain the highest standards of emergency radiology across Canada. The society strongly believes in and adheres to diversity, inclusion, respect for all and encouragement of professional behavior from leadership to individual members.
Goals
Drive the appropriate, proper, and safe use of emergency, trauma, and acute radiological services in patient-centered care
Play a leadership role in the development and update of emergency imaging guidelines, standards, and appropriateness criteria
Provide access to medical education in the practice of emergency radiology for trainees and practicing radiologists
Advocate for appropriate resources necessary for the delivery of quality emergency radiology services
Foster research in all aspects of emergency radiology
President's Message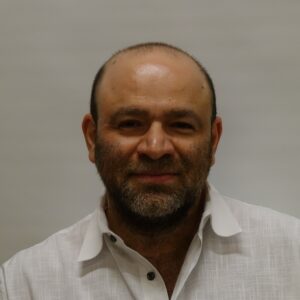 The mission of CETARS is to advance the imaging of acutely sick or injured as well as critically ill patients by the means of cutting edge medical imaging. The society also believes in advancing teaching, research, clinical practice, diversity and innovation in Emergency  and Trauma imaging within Canada and across the world in helping to improve patient outcomes in the acute setting. The society is looking for dedicated volunteers to participate in this noble mission.
Michael N. Patlas, MD, FRCPC, FASER, FCAR, FSAR