2018-2019 Board of Directors, from left to right: Drs. William Anderson, Mike Barry, Lindsay Cherpak,
Gilles Soulez, (Nick Neuheimer, CEO), Emil Lee, William Miller, Carolyn Flegg, Pierre Bourgouin,
Jeffrey Chankowsky, Daniel Petrie, and Daniel Lindsay. (Missing: Marta Hernanz-Schulman, Jonathan Mandel and Amol Mujoomdar)
2018-2019
Executive of the CAR Board of Directors
President – Dr. Emil Lee
Past President – Dr. William Miller
Vice President – Dr. Michael Barry
Secretary-Treasurer – Dr. Gilles Soulez
Board Meeting Chair – Dr. Carolyn Flegg
CAR Board of Directors
Dr. William Anderson
Dr. Michael Barry
Dr. Pierre Bourgouin
Dr. Jeffrey Chankowsky
Dr. Lindsay Cherpak
Dr. Carolyn Flegg
Dr. Marta Hernanz-Schulman
Dr. Emil Lee
Dr. Daniel Lindsay
Dr. Jonathan Mandel
Dr. William Miller
Dr. Amol Mujoomdar
Dr. Daniel Petrie
Dr. Gilles Soulez
Biographies
Dr. Emil Lee, President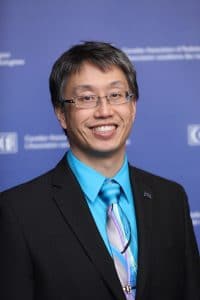 Dr. Emil Lee is a community radiologist with the Valley Medical Imaging group in the Fraser Valley, east of Vancouver and Head of the Department of Medical Imaging of Langley Memorial Hospital.
Dr. Lee is Past President of the British Columbia Radiological Society and the British Columbia Medical Association Section of Radiology, having served as President from 2010–2012. He has been a member of, and continues to serve on, many provincial, health authority and local committees.
Dr. Lee attended the University of British Columbia for medical school and his diagnostic radiology residency. After completing a fellowship in interventional radiology at the University of Iowa, he returned to British Columbia where he has been practicing since.
Dr. Lee is excited to serve as President of the CAR and looks forward to continue bringing his experience as a provincial leader to the CAR as the organization works on navigating the challenges that face our specialty in Canada, increasing the profile of radiology on the national scene and strengthening the role of radiology in medicine.
Dr. Lee's outside interests include travel, running, scuba diving, karate, skiing and debating with his wife and two children.
---
Dr. William Miller, Past President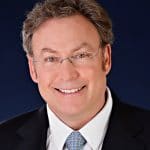 Dr. William Miller is currently a practicing Neuroradiologist at the Ottawa Hospital. He is an Assistant Professor at the University of Ottawa. He served as the acting Chief/Chair of Diagnositic Imaging at the Ottawa Hospital from September 2006 until October 2008.
Dr. Miller is the Past President of the Canadian Association of Radiologists (CAR) and has served on the CAR Board of Directors since 2010. He is currently serving his second term on the American College of Radiology Board of Chancellors.
Dr. Miller graduated from the Faculty of Medicine at the University of Manitoba. He completed a rotating internship at McGill University in Montreal and then went on to practice as a family physician for 13 years before returning to complete a  4 year radiology residency at the University of Missouri. He completed his training with a 2 year neuroradiology fellowship at the University of Toronto. He has practiced neuroradilogy in Ottawa since 1999.
Dr. Miller is a proud father, an avid photographer, golfer and cottager.
---
Dr. Michael Barry, Vice President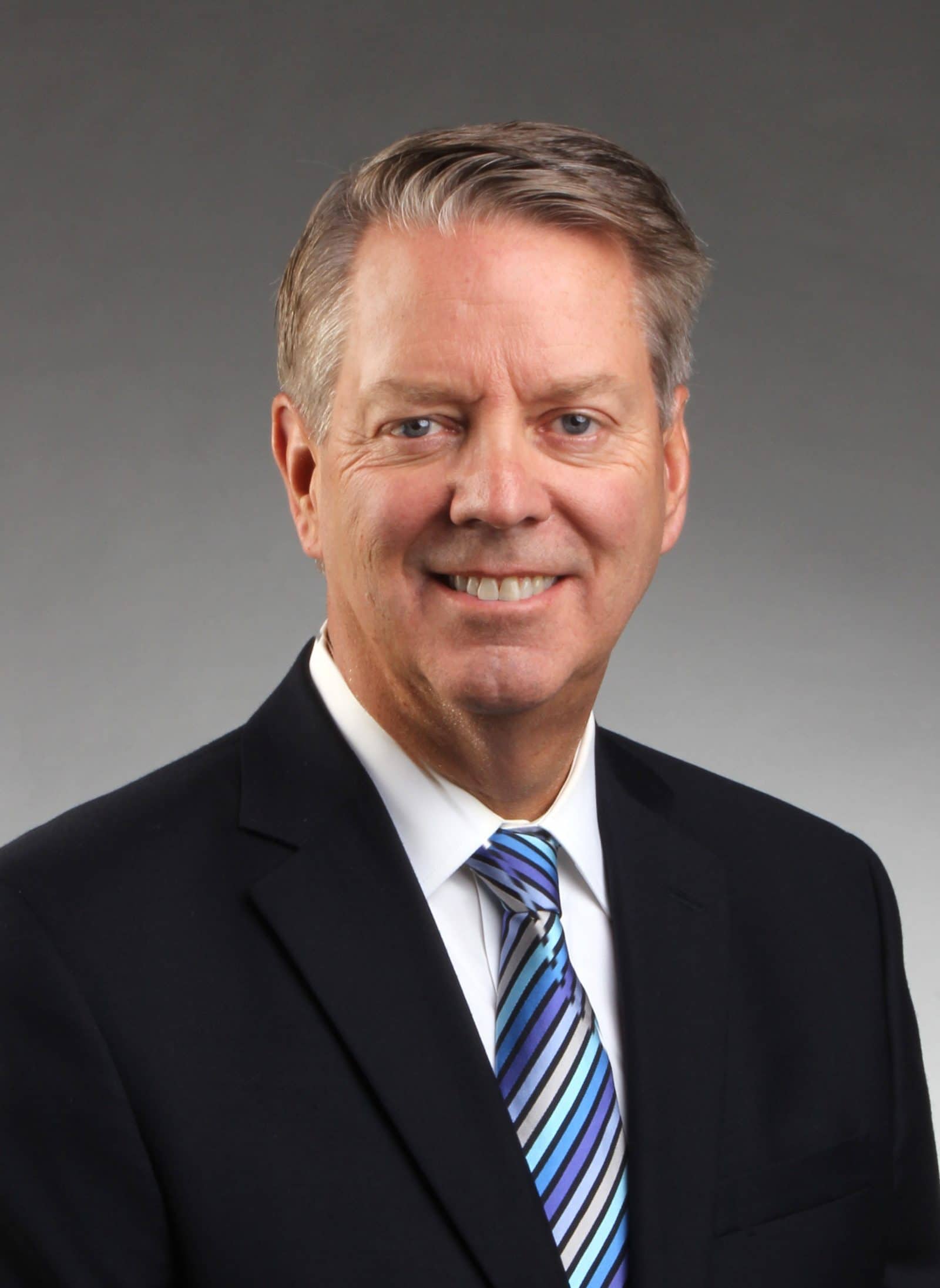 Dr. Michael Barry received his medical and radiology training at Dalhousie University, finishing his program in 1987. Since then, he has practiced radiology at the Saint John Regional Hospital/Horizon Medical Network, serving as Chief of the radiology department for 11 years. He is also the Founding President of Atlantic Diagnostic Medical Services.
Dr. Barry is currently an Assistant Professor in Radiology at Dalhousie University. Advocating on behalf of the radiology profession is his passion and the prime reason behind his decision to get involved with the CAR Board. Dr. Barry has served on numerous political action committees both locally and nationally (at the Canadian Medical Association), along with being President of the Saint John Chamber of Commerce and Vice Chair of the Economic Development Agency for Southern New Brunswick. He serves on the Board of Canadian Health Solutions, an Atlantic Canadian Private Health Research initiative. He also led a rapid growth phase in Advanced Imaging (MRI) and PACS implementation in the late 1990's and early 2000's.
Dr. Barry has been married for 33 years to his wife Susan and is the proud father of four children. He resides in Rothesay, New Brunswick, where he carries an active practice in advanced imaging, general radiology, and occupational and third-party medicine. He is active in sports, including golf and tennis, and also has a number of personal interests relating to medicine and the private sector.
---
Dr. Gilles Soulez, Secretary-Treasurer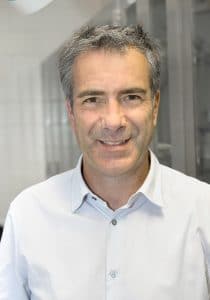 Dr. Gilles Soulez is a vascular and interventional radiologist based in Montreal. He is currently Professor of Radiology and Chair of the Department of Radiology, Radio-oncology and Nuclear Medicine at the University of Montreal.
Born in France, Dr. Soulez completed his medical studies  at the Université Paris Descartes. After receiving his board certification in radiology in 1988, he completed a two-year fellowship and subsequently received certification from the College of Interventional Radiology in 1990 in Paris. He moved to Montreal in 1991 and was certified as a radiologist in the province of Quebec in 1992. He continued his work and studies at the Université de Montréal, completing a Masters of Science in clinical epidemiology in 2000, and becoming radiology board certified at the Royal College of Physicians and Surgeons of Canada in 2010.
Since arriving in Canada, he has remained at the Université de Montréal, having been promoted to full professor in the depart- ment of radiology in 2003, and becoming the department's chair in June 2012. He has mentored many students in the last 20 years, including residents, fellows, graduate and post-doctorate students, as well as involving himself in undergraduate training.
He has funded the research imaging platform at the Centre Hospitalier de l'Université de Montréal Research Center and was involved in multiple preclinical and clinical research stud- ies. His research program is exclusively dedicated to vascular and interventional radiology with a particular interest in the field of aneurysm endovascular repair, peripheral vascular disease and advanced image guidance for IR procedures.
Dr. Soulez has published 177 peer-reviewed papers, 27 book chapters, 57 proceedings, 374 scientific abstracts, 97 scientific exhibits and has delivered over 163 invited presentations at conferences in North America and Europe. His publications were cited 5538 times with a 37 H-index (25 since 2011) and  a constant increase during the last years. He is author or co- author on 8 patents in the field of vascular and interventional radiology and filed 4 licenses (ORS, Siemens Medical, Acist, Cook Medical).
He serves on the editorial committee of the Journal de Radiologie Diagnostique et Interventionnelle, as well as acting as a reviewer for many English-language journals, including Investigative Radiology, the European Radiology, the American Journal of Radiology, British Journal of Surgery, the European Journal  of Gastroenterology, the Canadian Association Radiologist, Cardiovascular and Interventional Radiology, Journal of Vascular and Interventional Radiology, Journal of Endovascular Therapy, Medical Physics, Medical Engineering & Physics, Journal of Magnetic Resonance Imaging, Circulation.
---
Dr. Carolyn Flegg, Chair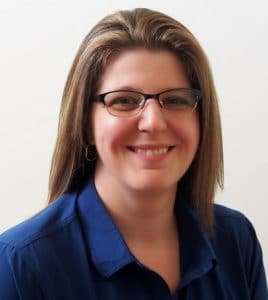 Dr. Carolyn Flegg received her medical degree from the University of Saskatchewan. Following her radiology residency training at Queen's University in Kingston, Ontario, she completed a fellowship in Oncology Imaging through McMaster University at the Henderson Hospital site in Hamilton, Ontario.
In 2007, after working at the Henderson Hospital for a year following her fellowship, Dr. Flegg returned home to Saskatchewan, where she joined Associated Radiologists in Saskatoon. While her practice encompasses all areas of general diagnostic radiology, her primary field of interest is oncology imaging, particularly breast, thyroid and gynecological imaging.
In 2009 and 2010, Dr. Flegg served as the Clinical Head for the Department of Medical Imaging of the Saskatoon Health Region. She is currently the Medical Director of the Breast Health Centre at Saskatoon City Hospital.
---
Dr. Bill (W. W.) Anderson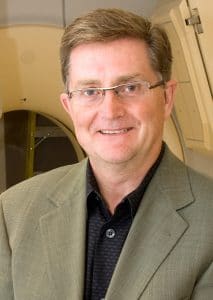 Dr. Bill Anderson graduated from University of Alberta Medical School in 1980, and Radiology from University of Calgary in 1985. He moved back to Edmonton in that year and joined Clare and Associates Radiology partnership at the Edmonton General Hospital. He did further training in Neuro-diagnostics at University of California, San Francisco in 1994. With changes in health care in the mid 1990s, he was instrumental in the merger of four separate imaging partnerships in Edmonton to form Medical Imaging Consultants (MIC), the largest partnership of diagnostic imag- ers in Canada and still serves on their executive. Still successful today, MIC serves Northern Alberta through serving eight separate hospitals as well as operating over a dozen major full service outpatient medical imaging facilities.
He became involved in medical politics and advocacy early in his career. He was the President of the Alberta Society  of Radiologists in 1994-1996 and the Alberta Medical Association in 1997. He subsequently was on the CMA Board from 1998-2001 and again as Observer to the Board in 2006- 2009. During this time he chaired both the AMA Government Affairs Committee from 2002-2008 and then subsequently the CMA Political Action Committee from 2006 to 2009. He was awarded the Sir Charles Tupper Award for Advocacy by the CMA in 2010.
He has been heavily involved in medical administration serving on numerous governmental, medical association and hospital/ health authority committees. These included several years on the Standing Policy Committee on Health and the Private Hospital Committee for the Provincial Government, as well as numerous information technology and governance committees. He has been recognized for his leadership and service over the years with a REACH Award from Capital Health for Medical Leadership in Administration as well as named one of the Alberta Physician of the Century in Alberta (joint award from AMA and CPSA recognizing 100 Physician Leaders in Alberta over the preceding century). He also received the Member Emeritus Distinction in 2014 from the AMA.
Dr. Anderson is currently the Provincial Medical Director Diagnostic Imaging for Alberta Health Services(AHS) as well as the Zone Medical Director for Diagnostic Imaging AHS Edmonton Zone and a clinical professor in the Department of Radiology at the University of Alberta.
Dr. Anderson lives in Edmonton with his wife Diane and has two daughters (Alexandra and Hannah) and their dog, a Havanese named Lucy. Their time away is often enjoyed at their family cabin in Jasper where he loves to mountain bike, hike, golf and ski.
---
Dr. Pierre Bourgouin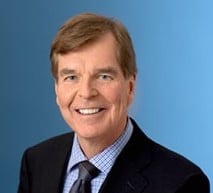 Dr. Pierre Bourgouin is currently a neuroradiologist at the CHUM in Montreal, full professor at the University of Montreal and Associate Dean at the Faculty of Medicine. He completed his residency in Diagnostic Radiology at the University of Montreal and 2 ½ years of fellowships at the Massachusetts General Hospital and the Montreal Neurological Institute in chest radiology, magnetic resonance imaging and neuroradiology.
Dr. Bourgouin has been teaching Neuroradiology to medical students, clinical clerks, residents and fellows at the University of Montreal since 1991 and also at McGill University from 1991 to 1999. His research interests include magnetic resonance imaging of multiple sclerosis and functional magnetic resonance imaging of the brain.
Dr. Bourgouin's scientific publications include 2 books, 4 book chapters, 53 papers in peer-reviewed journals and 116 abstracts at scientific meetings. Financial support for his research programs included two grants for development of research infrastructures from the Canadian Foundation for Innovation (CFI). Dr. Bourgouin was a member of the annual meeting scientific committee of the Radiological Society of North America during 7 years. He was radiologist-in-chief at the CHUM during 12 years, chairman of the academic department of Radiology, Radiation oncology and Nuclear medicine during 7 years and has been Associate Dean of Medicine, executive, clinical sciences and health network since 2011.
Dr. Bourgouin lives in Montreal with his wife and 3 children, once of which is currently training in diagnostic radiology. He enjoys skiing, jogging and windsurfing.
---
Dr. Jeffrey Chankowsky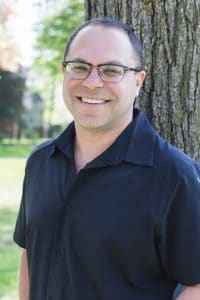 A native of Montreal, Dr. Jeffrey Chankowsky practices at the McGill University Health Center, specializing in Neuroradiology, Head and Neck Imaging and Spine Intervention. He obtained his medical degree from McGill in 1993 and completed resi- dency in 1998. After a fellowship at Emory University in Atlanta, he returned to Montreal and has been working at the McGill University Health Centre since 1999. He holds an appointment as Associate Professor.
Firmly dedicated to medical education, Dr. Chankowsky held the position of Radiology Residency Program Director for 9 years (2006-2015), after which he transitioned to the position of Associate Chair, taking responsibility for undergraduate, residency and fellowship training at McGill. He is an active member of many McGill committees focusing on Postgraduate Medical Education and the challenges of CBME. He is also a Specialty Director at the Steinberg Center for Simulation and Interactive Learning.
An active supporter of the Royal College, Dr. Chankowsky  is an Accreditation Surveyor, a member of the Examination Committee, a founding member of the Working Group for the Creation of the Interventional Radiology Residency Program, and holds the RAC4 position in the National Specialty Committee for Diagnostic Radiology since 2010.
In addition to University Hospital practice, Dr. Chankowsky regularly participates in locum tenens in various provinces, keeping in touch with the issues encountered in general radiology practice in rural areas of Eastern Canada. He has worked in four provinces and has deeply enjoyed the experience.
Outside of Medicine, Dr. Chankowsky is married to Heather and has two daughters. He fully enjoys weekends at the cottage and biking.
---
Dr. Lindsay Cherpak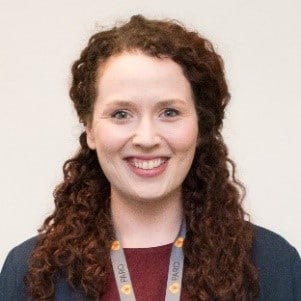 Originally from Sydney, Nova Scotia, Dr. Lindsay Cherpak is currently a third-year diagnostic radiology resident at the University of Ottawa. She completed a bachelor's degree in Physics and her medical degree at Dalhousie University.
Dr. Cherpak has a keen interest in radiology, leadership, and medical education. She participates in provincial and national endeavours including serving on the Professional Association of Residents of Ontario's Board of Directors and representing residents' interests on external liaison committees for Resident Doctors of Canada for the 2017-2018 term. Locally, she served on the University of Ottawa's Postgraduate Medical Education Committee and The Ottawa Hospital's Resident Leadership Committee.
Dr. Cherpak is committed to shaping the implementation of competency based medical education in radiology, focusing on simulation as a tool to assess all CanMEDS competencies. She also enjoys giving radiology case rounds to her colleagues with a focus on Neuroradiology.
As Chair of the CAR Resident Section, she aims to empower radiology residents to identify and respond to needs within the current radiology residency landscape, and to foster resident and medical student interest in radiology leadership.
Outside of medicine, she enjoys doing yoga and being outdoors. She is passionate about post-call cupcakes and spoiling her nieces and nephew. Highlight of the last year was seeing the Broadway musical Hamilton while in Chicago for the Radiological Society of North America's (RSNA) Annual Meeting.
---
Dr. Marta Hernanz-Schulman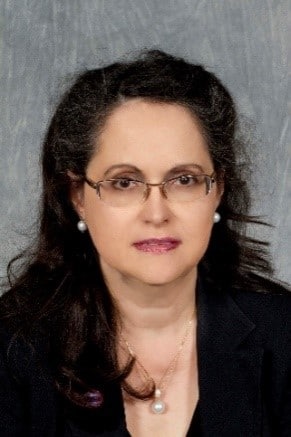 Dr. Schulman came to the US from Cuba at 10 years of age. She earned her AB degree from Princeton University before entering medical school. Upon graduation, she completed a residency in Pediatrics and a second residency in Radiology, subsequently graduating from a 2 year fellowship in Pediatric Radiology from The Children's Hospital Boston and Harvard Medical School.
At Vanderbilt, Dr. Schulman has led the division of Pediatric Radiology to a multimodality, multispecialty pediatric service at the Children's Hospital. That division, dedicated to family-centered care, includes 11 pediatric radiologists, with pediatric subspecialty training in neuroradiology, nuclear medicine, IR and MSK.
Dr. Schulman has written over 50 chapters and review articles and is a co-Editor of the major text: Caffey's Pediatric Diagnostic Imaging. She has authored over 140 peer-reviewed articles, and has mentored over 40 medical students and house officers, receiving several awards including the RSNA's Best Research Including a Resident. Some of her pioneer work includes investigation of the inhibition of phagocytosis by barium in the peritoneal cavity, for which she received the Caffey Award, the highest scientific honor bestowed by the Society for Pediatric Radiology (SPR).
Nationally, Dr. Schulman has chaired or co-chaired many committees, including the ACR Guidelines in Pediatric Radiology, Ultrasound Accreditation Committee, and currently serves as Chair of the Pediatric Commission of the ACR, as a member of its Board of Chancellors. Among her many services to the American Board of Radiology, she has chaired the ABR's Committee on the MOC examination in Pediatric Radiology, and has received the ABR's Lifetime Service Award. She received the Presidential Recognition Award from the SPR, and has served as President and Chairman of the Board of the SPR.
Dr. Schulman reviews for many scientific journals, has been a member of the Editorial Board of Radiology and is currently a member of the Editorial Board of Pediatric Radiology. She is a founding and current member of the Steering Committee of Image Gently, and led the Pause and Pulse Campaign for radiation protection in pediatric fluoroscopy, which was the recipient of the Aunt Minnie Award for best philanthropic campaign in 2011. She is a Fellow of the American College of Radiology and of the American Academy of Pediatrics.
---
Dr. Daniel Lindsay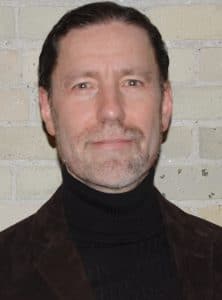 Dr. Daniel Lindsay received his medical degree from the University of Manitoba and is a Fellow of the Royal College of Physicians and Surgeons of Canada. He has an active staff appointment at the Health Sciences Centre in Winnipeg and is the medical director of diagnos- tic imaging at multiple rural hospitals in Manitoba.
Dr. Lindsay has served on the Doctors Manitoba Strategic Planning Task Force as well as on the Board of the College of Physicians and Surgeons of Manitoba as its President. He is Diagnostic Imaging Consultant to the Manitoba Quality Assurance Program, Past President of the Manitoba Association of Radiologists, and has served on the board of multiple community service organizations.
Dr. Lindsay has been a vocal proponent for the acquisition of appropriate diagnostic imaging equipment and for the development of competency assessment tools now in use  in Manitoba. His commitment and continued support to the medical community has been recognized by his colleagues, earning him the prestigious Doctor of the Year Award in 2012 from Doctors Manitoba.
Dr. Lindsay was the sole radiologist at the Canadian military-run trauma hospital in Kandahar during five deployments. He received several medals of distinction, rarely awarded to civilians, for his work in Afghanistan.
Dr. Lindsay is an advocate of ongoing professional education and competency assessment. He lives in a bilingual province and works actively at perfecting his French. With a reputation for promoting an open-door policy and consistently supporting all hospital physicians, he encourages the active participation  of radiologists in a collaborative team approach with the goal  of delivering exceptional patient care.
---
Dr. Jonathan Mandel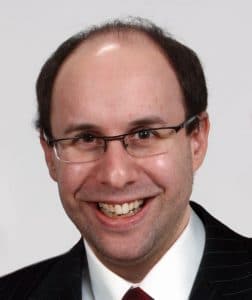 Dr. Jonathan (Jon) Mandel is a dual-certified radiologist and nuclear physician. He received his medical degree from, and completed a dual residency in radiology and nuclear medicine at, the University of Toronto in 2004 and 2010, respectively.
Dr. Mandel held an academic position at Western University in London, Ontario, for his first three years of practice, and was a partner with London X-Ray Associates. He helped develop a clinical research program for Canada's first combined PET/MR system, with particular interest in prostate cancer hybrid imaging and image-guided intervention.
Dr. Mandel is presently Medical Director of Diagnostic Imaging at the Oakville-Trafalgar Memorial Hospital and Nuclear Medicine Lead with Halton Healthcare Services, in Oakville, Ontario.
Outside work, Dr. Mandel enjoys spending time with his wife and son, reading, and getting involved in his community.
---
Dr. Amol Mujoomdar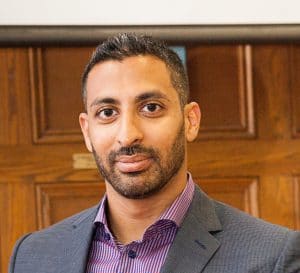 Dr. Amol Mujoomdar is an interventional radiologist at London Health Sciences Centre, and Associate Professor of Radiology and Oncology at Western University in London, Ontario.
Dr. Mujoomdar completed is medical degree in Saskatchewan, followed by a radiology residency at McGill University in Montreal. He then went on to complete an interventional radiology fellowship at the University of Toronto.
Dr. Mujoomdar's clinical and research interests are in interventional oncology, including loco regional therapy of hepatocellular carcinoma (HCC) and neuroendocrine tumours along with liver imaging. He is the lead diagnostic and inter- ventional radiologist for the HCC disease site team and the chair of the neuroendocrine tumour disease site team.
Dr. Mujoomdar is on the Board of Directors of the Canadian Interventional Radiology Association. He is passionate about promoting clinical interventional radiology, including inpatient admissions and management of patients by IR as MRP, and outpatient IR clinics involving longitudinal patient care. As a member of the CIRA board, Dr. Mujoomdar has contributed towards many achievements, most notably, that of obtaining subspecialty recognition for IR from the Royal College.
Outside of the hospital, Dr. Mujoomar enjoyes spending time with his family, travelling and competitive masters swimming.
---
Dr. Daniel Petrie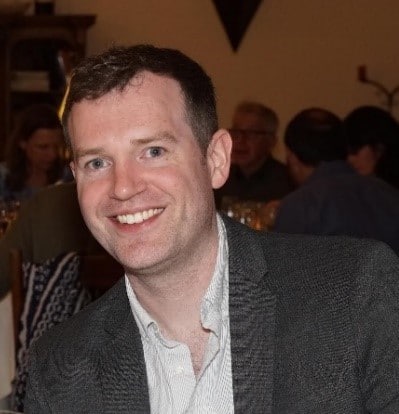 Dr. Daniel Petrie is a community radiologist at the Aberdeen Hospital in New Glasgow, Nova Scotia, serving the Northern Zone of the Nova Scotia Health Authority.
Dr. Petrie completed his medical studies and diagnostic radiology residency at Dalhousie University, and is certified by the Royal College of Physicians and Surgeons of Canada as well as the American Board of Radiology. Before entering medicine, he studied undergraduate physics at the University of Guelph, and completed a Master's degree in biomedical physics at the University of Western Ontario, focusing on MRI physics.
Dr. Petrie served as President of the Nova Scotia Association of Radiologists from 2015-2017 and has been re-elected to serve as President again in the fall of 2019. He has developed interests in teleradiology, lung cancer screening, smoking cessation, breast imaging and advocacy for a strong future for community radiology in Canada. Recent work includes the Cancer Care Nova Scotia Thoracic Diagnostic Specialist Working Group for early notification of suspicious lung lesions pilot project.
Dr. Petrie and his spouse live in Halifax and are excited to be starting their family.
---