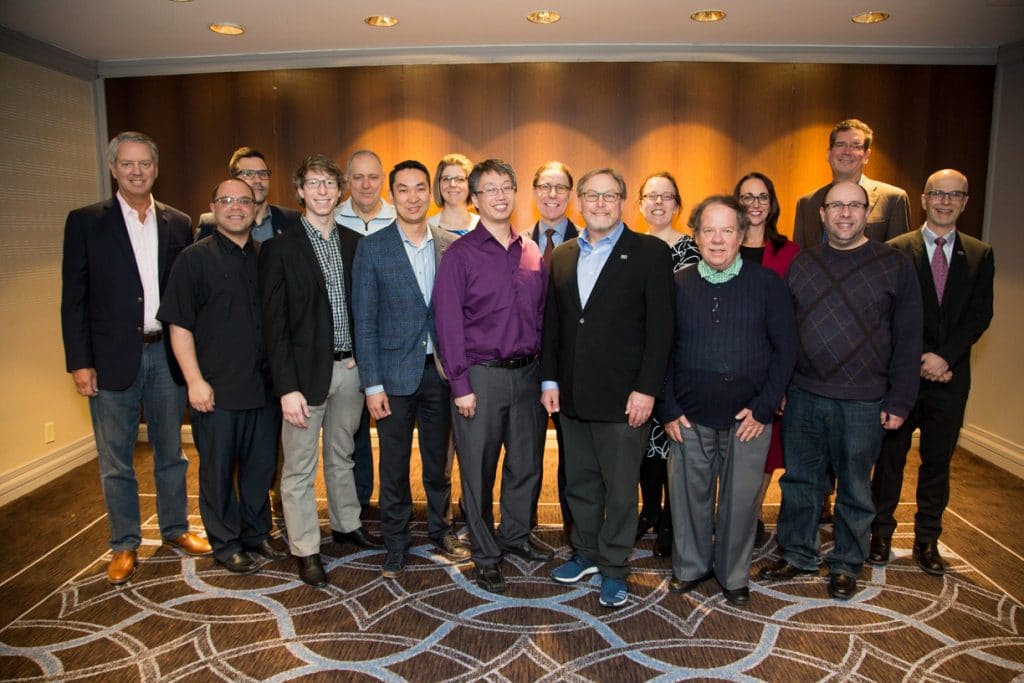 2017-2019
Officers of the CAR Board of Directors
President – Dr. Emil Lee
Past President – Dr. William Miller
Vice President – Dr. Michael Barry
Secretary-Treasurer – Dr. Gilles Soulez
2017–2018
CAR Board of Directors
Dr. William Anderson
Dr. Michael Barry
Dr. Alex Botsford – Resident Representative
Dr. Jeffrey Chankowsky
Dr. Carolyn Flegg – Chair
Dr. Scott Harris
Dr. Emil Lee
Dr. Lawrence Liebscher
Dr. Daniel Lindsay
Dr. Jonathan Mandel
Dr. William Miller
Dr. Amol Mujoomdar
Dr. Laurence Péloquin
Dr. Gilles Soulez
Dr. Giuseppe Tarulli
Biographies
---
Dr. Emil Lee, President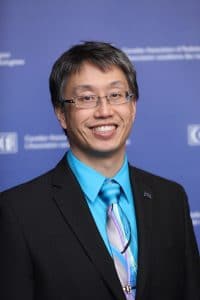 Dr. Emil Lee is a community radiologist with the Valley Medical Imaging group in the Fraser Valley, east of Vancouver and Head of the Department of Medical Imaging of Langley Memorial Hospital.
Dr. Lee is Past President of the British Columbia Radiological Society and the British Columbia Medical Association Section of Radiology, having served as President from 2010–2012. He has been a member of, and continues to serve on, many provincial, health authority and local committees.
He attended the University of British Columbia for medical school and his diagnostic radiology residency. After completing a fellowship in interventional radiology at the University of Iowa, he returned to British Columbia where he has been practicing since.
Dr. Lee is excited to serve as President of the CAR and looks forward to continue bringing his experience as a provincial leader to the CAR as the organization works on navigating the challenges that face our specialty in Canada, increasing the profile of radiology on the national scene and strengthening the role of radiology in medicine.
His outside interests include travel, running, scuba diving, karate, skiing and debating with his wife and two children.
---
Dr. William Miller, Past President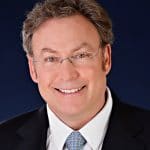 Dr. William (Willie) Miller is the Past President of the CAR, having served as President from 2015-2017. H has served on the CAR Board of Directors since 2010 and was a member of the Board of Chancellors of the American College of Radiology from 2013-2015.
Dr. Miller was Chief of Neuroradiology at The Ottawa Hospital and Director of MRI at The Ottawa Hospital Civic Campus from 2001-2006. From 2008-2015, he served as Deputy Chief and Chair of the Diagnostic Imaging at The Ottawa Hospital, after his term as Interim Chief and Chair of the same department from 2006–2008. Dr. Miller is currently an Assistant Professor at the University of Ottawa.
Dr. Miller graduated from the Faculty of Medicine at the University of Manitoba. He completed a rotating internship at McGill University in Montreal and then went on to practice as a family physician for 13 years before undertaking a four-year radiology residency at the University of Missouri. He completed his training with a two-year neuroradiology fellowship at the University of Toronto and has been practicing neuroradiology  in Ottawa since 1999.
Dr. Miller's current areas of interest include quality and safety, radiation safety, clinical decision support and appropriateness of diagnostic imaging, health care system sustainability, as well as the gamut of diagnostic neuroradiology.
Dr. Miller is an avid photographer, golfer, and skier. He is married to a pediatric radiologist, Dr. Julie Hurteau, and is the proud father of their son, Jacob.
---
Dr. Michael Barry, Vice President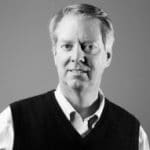 Dr. Michael Barry received his medical and radiology training at Dalhousie University, finishing his program in 1987. Since then, he has practiced radiology at the Saint John Regional Hospital/Horizon Medical Network, serving as Chief of the radiology department for 11 years. He is also the Founding President of Atlantic Diagnostic Medical Services.
Dr. Barry is currently an Assistant Professor in Radiology at Dalhousie University. Advocating on behalf of the radiology profession is his passion and the prime reason behind his decision to get involved with the CAR Board. Dr. Barry
has served on numerous political action committees both locally and nationally (at the Canadian Medical Association), along with being President of the Saint John Chamber of Commerce and Vice Chair of the Economic Development Agency for Southern New Brunswick. He serves on the Board of Canadian Health Solutions, an Atlantic Canadian Private Health Research initiative. He also led a rapid growth phase in Advanced Imaging (MRI) and PACS implementation in the late 1990's and early 2000's.
Dr. Barry has been married for 33 years to his wife Susan and is the proud father of four children. He resides in Rothesay, New Brunswick, where he carries an active practice in advanced imaging, general radiology, and occupational and third-party medicine. He is active in sports, including golf and tennis, and also has a number of personal interests relating to medicine and the private sector.
---
Dr. Gilles Soulez, Secretary-Treasurer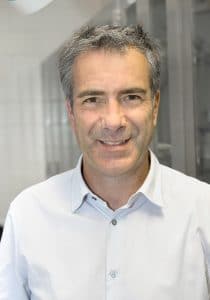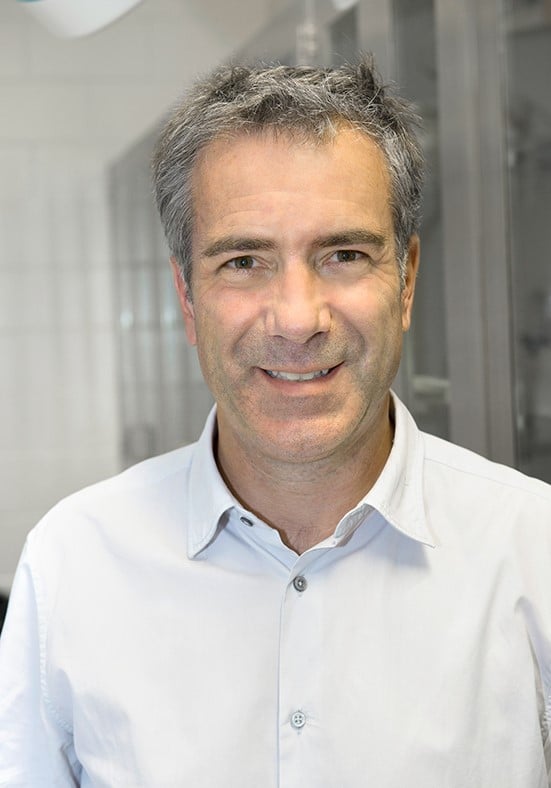 Dr. Gilles Soulez is a vascular and interventional radiologist based in Montreal. He is currently Professor of Radiology and Chair of the Department of Radiology, Radio-oncology and Nuclear Medicine at the University of Montreal.
Born in France, Dr. Soulez completed his medical studies  at the Université Paris Descartes. After receiving his board certification in radiology in 1988, he completed a two-year fellowship and subsequently received certification from the College of Interventional Radiology in 1990 in Paris. He moved to Montreal in 1991 and was certified as a radiologist in the province of Quebec in 1992. He continued his work and studies at the Université de Montréal, completing a Masters of Science in clinical epidemiology in 2000, and becoming radiology board certified at the Royal College of Physicians and Surgeons of Canada in 2010.
Since arriving in Canada, he has remained at the Université de Montréal, having been promoted to full professor in the depart- ment of radiology in 2003, and becoming the department's chair in June 2012. He has mentored many students in the
last 20 years, including residents, fellows, graduate and post-doctorate students, as well as involving himself in undergraduate training.
He has funded the research imaging platform at the Centre Hospitalier de l'Université de Montréal Research Center and was involved in multiple preclinical and clinical research stud- ies. His research program is exclusively dedicated to vascular and interventional radiology with a particular interest in the field of aneurysm endovascular repair, peripheral vascular disease and advanced image guidance for IR procedures.
Dr. Soulez has published 177 peer-reviewed papers, 27 book chapters, 57 proceedings, 374 scientific abstracts, 97 scientific exhibits and has delivered over 163 invited presentations at conferences in North America and Europe. His publications were cited 5538 times with a 37 H-index (25 since 2011) and  a constant increase during the last years. He is author or co- author on 8 patents in the field of vascular and interventional radiology and filed 4 licenses (ORS, Siemens Medical, Acist, Cook Medical).
He serves on the editorial committee of the Journal de Radiologie Diagnostique et Interventionnelle, as well as acting as a reviewer for many English-language journals, including Investigative Radiology, the European Radiology, the American Journal of Radiology, British Journal of Surgery, the European Journal  of Gastroenterology, the Canadian Association Radiologist, Cardiovascular and Interventional Radiology, Journal of Vascular and Interventional Radiology, Journal of Endovascular Therapy, Medical Physics, Medical Engineering & Physics, Journal of Magnetic Resonance Imaging, Circulation.
---
Dr. Bill (W. W.) Anderson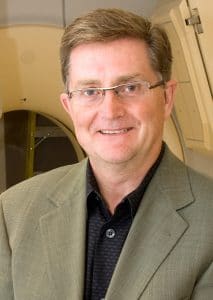 Dr. Bill Anderson graduated from University of Alberta Medical School in 1980, and Radiology from University of Calgary in 1985. He moved back to Edmonton in that year and joined Clare and Associates Radiology partnership at the Edmonton General Hospital. He did further training in Neuro-diagnostics at University of California, San Francisco in 1994. With changes in health care in the mid 1990s, he was instrumental in the merger of four separate imaging partnerships in Edmonton to form Medical Imaging Consultants (MIC), the largest partnership of diagnostic imag- ers in Canada and still serves on their executive. Still successful today, MIC serves Northern Alberta through serving eight separate hospitals as well as operating over a dozen major full service outpatient medical imaging facilities.
He became involved in medical politics and advocacy early in his career. He was the President of the Alberta Society  of Radiologists in 1994-1996 and the Alberta Medical Association in 1997. He subsequently was on the CMA Board from 1998-2001 and again as Observer to the Board in 2006- 2009. During this time he chaired both the AMA Government Affairs Committee from 2002-2008 and then subsequently the CMA Political Action Committee from 2006 to 2009.
He was awarded the Sir Charles Tupper Award for Advocacy by the CMA in 2010.
He has been heavily involved in medical administration serving on numerous governmental, medical association and hospital/ health authority committees. These included several years on the Standing Policy Committee on Health and the Private Hospital Committee for the Provincial Government, as well as numerous information technology and governance committees. He has been recognized for his leadership and service over the years with a REACH Award from Capital Health for Medical Leadership in Administration as well as named one of the Alberta Physician of the Century in Alberta (joint award from AMA and CPSA recognizing 100 Physician Leaders in Alberta over the preceding century). He also received the Member Emeritus Distinction in 2014 from the AMA.
He is currently the Zone Medical Director for Diagnostic Imaging Alberta Health Services Edmonton Zone and a clinical professor in the Department of Radiology at the University of Alberta.
He lives in Edmonton with his wife Diane and has two daughters (Alexandra and Hannah) and their dog, a Havanese named Lucy. Their time away is often enjoyed at their family cabin in Jasper where he loves to mountain bike, hike, golf and ski.
---
Dr. Alex Botsford - Resident Representative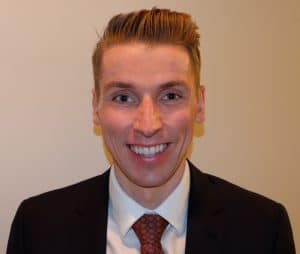 Originally from St. John's, Newfoundland, Dr. Alexander (Alex) Botsford completed both a bachelor's degree in Neuroscience/Biochemistry and a medical degree at Memorial University of Newfoundland. He currently resides in Halifax, Nova Scotia and is a second-year radiology resident at Dalhousie University.
Dr. Botsford has a keen interest in radiology both at a local and national level, serving as Chair of the CAR Resident Section while also doing work with Undergraduate Medical Education for the Dalhousie Radiology department, helping to foster medical students interest in radiology. He has a wide variety of research interests, and has published and presented in both neuroradiology and medical education.
In addition Dr. Botsford sits on the board of directors for Maritime Resident Doctors as the Negotiations and Workplace Compliance chair, overseeing all resident contract negotiations and acting as the liaison between the local health authorities and residents across the Maritimes.
In his spare time, he enjoys running, skiing, cooking and travel.
---
Dr. Jeffrey Chankowsky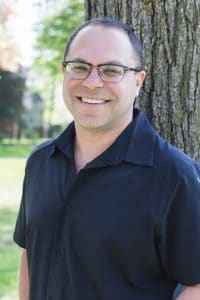 A native of Montreal, Dr. Jeffrey Chankowsky practices at the McGill University Health Center, specializing in Neuroradiology, Head and Neck Imaging and Spine Intervention. He obtained his medical degree from McGill in 1993 and completed resi- dency in 1998. After a fellowship at Emory University in Atlanta, he returned to Montreal and has been working at the McGill University Health Centre since 1999. He holds an appointment as Associate Professor.
Firmly dedicated to medical education, Dr. Chankowsky held the position of Radiology Residency Program Director for 9 years (2006-2015), after which he transitioned to the position of Associate Chair, taking responsibility for undergraduate, residency and fellowship training at McGill. He is an active member of many McGill committees focusing on Postgraduate Medical Education and the challenges of CBME. He is also a Specialty Director at the Steinberg Center for Simulation and Interactive Learning.
An active supporter of the Royal College, Dr. Chankowsky  is an Accreditation Surveyor, a member of the Examination Committee, a founding member of the Working Group for the Creation of the Interventional Radiology Residency Program, and holds the RAC4 position in the National Specialty Committee for Diagnostic Radiology since 2010.
In addition to University Hospital practice, Dr. Chankowsky regularly participates in locum tenens in various provinces, keeping in touch with the issues encountered in general radiology practice in rural areas of Eastern Canada. He has worked in four provinces and has deeply enjoyed the experience.
Outside of Medicine, Dr. Chankowsky is married to Heather and has two daughters. He fully enjoys weekends at the cottage and biking.
---
Dr. Carolyn Flegg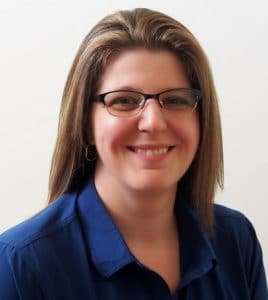 Dr. Carolyn Flegg received her medical degree from the University of Saskatchewan. Following her radiol- ogy residency training at Queen's University in Kingston, Ontario, she completed a fellowship in Oncology Imaging through McMaster University at the Henderson Hospital site in Hamilton, Ontario.
In 2007, after working at the Henderson Hospital for a year following her fellowship, Dr. Flegg returned home to Saskatchewan, where she joined Associated Radiologists in Saskatoon. While her practice encompasses all areas of general diagnostic radiology, her primary field of interest is oncology imaging, particularly breast, thyroid and gynecolog- ical imaging.
In 2009 and 2010, Dr. Flegg served as the Clinical Head for the Department of Medical Imaging of the Saskatoon Health Region. She is currently the Medical Director of the Breast Health Centre at Saskatoon City Hospital and also serves as a
member of the Residency Education Committee for the radiol- ogy residency program at the University of Saskatchewan.
---
Dr. Scott Harris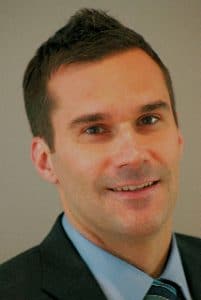 Dr. Scott Harris is currently work ing as an associate professor in diagnostic imaging and as Site Chief for Cardiothoracic Imaging at the Health Sciences Centre in St. John's, Newfoundland and Labrador. In addition, he is the Vice President of the Newfoundland and Labrador Association of Radiologists.
In 2007, Dr. Harris completed a radiology residency at Memorial University and subsequently completed a cardiac imaging fellowship at the Mayo Clinic in Rochester, Minnesota, the following year. Since returning to Newfoundland, he has been actively involved in the development of a cardiac imaging program as well as the residency program, through both the selection committee and the development of the cardiothoracic component of the curricula.
Dr. Harris is happy to continue as a member of the CAR Board and to work with colleagues from across the country to strengthen the role of imaging in healthcare.
---
Dr. Lawrence Liebscher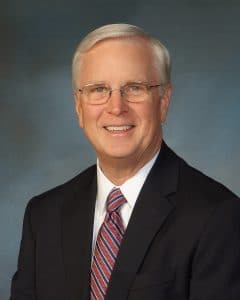 Dr. Lawrence Liebscher is a general radiologist and a member of a multi- specialty group, Cedar Valley Medical Specialists, PC, in Waterloo, Iowa. While he has practiced the full range of community hospital based diagnostic radiology over his career, his current practice is heavily focused on mammog- raphy and general outpatient imaging.
Dr. Liebscher received his undergraduate degree from the University of Notre Dame and his medical education at the University of Iowa. He completed a general surgical internship and a diagnostic radiology residency at the Medical University of South Carolina in 1983.
He has served the American College of Radiology in a wide variety of roles at the state and national level. These include as president of the Iowa Radiological Society and as councilor to the ACR. He served as vice chair in the Commission on Quality and Safety, responsible for the Practice Parameters and Technical Standards and on the Council Steering Committee.
He served as a member of the Board of Chancellors of the ACR and Chair of the Commission on General, Small, Emergency, and/or Rural Practice. He currently chairs the Engage Steering Committee which oversees the Engage discussion forum for ACR members.
Dr. Liebscher has been in leadership roles in his local medical community including his radiology practice, hospital medical staff, and county medical society. He served on the board of directors of his community hospital, Allen Hospital, including as vice chair and chair, and on the board of directors of the parent health system, UnityPoint Health.
Dr. Liebscher is married and the father of five children. He has been well trained by two golden retrievers. In his spare time, he enjoys playing golf and the guitar.
---
Dr. Daniel Lindsay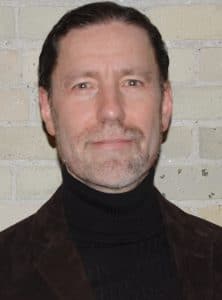 Dr. Daniel Lindsay received his medical degree from the University of Manitoba and is a Fellow of the Royal College of Physicians and Surgeons of Canada. He has an active staff appointment at the Health Sciences Centre in Winnipeg and is the medical director of diagnos- tic imaging at multiple rural hospitals in Manitoba.
Dr. Lindsay has served on the Doctors Manitoba Strategic Planning Task Force as well as on the Board of the College of Physicians and Surgeons of Manitoba as its President. He is Diagnostic Imaging Consultant to the Manitoba Quality Assurance Program, Past President of the Manitoba Association of Radiologists, and has served on the board of multiple community service organizations.
Dr. Lindsay has been a vocal proponent for the acquisition of appropriate diagnostic imaging equipment and for the development of competency assessment tools now in use  in Manitoba. His commitment and continued support to the medical community has been recognized by his colleagues, earning him the prestigious Doctor of the Year Award in 2012 from Doctors Manitoba.
Dr. Lindsay was the sole radiologist at the Canadian military-run trauma hospital in Kandahar during five deployments. He received several medals of distinction, rarely awarded to civilians, for his work in Afghanistan.
Dr. Lindsay is an advocate of ongoing professional education and competency assessment. He lives in a bilingual province and works actively at perfecting his French. With a reputation for promoting an open-door policy and consistently supporting all hospital physicians, he encourages the active participation  of radiologists in a collaborative team approach with the goal  of delivering exceptional patient care.
---
Dr. Jonathan Mandel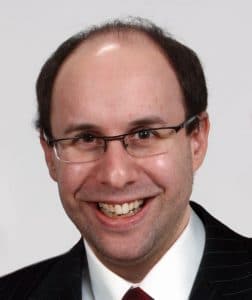 Dr. Jonathan (Jon) Mandel is a dual-certified radiologist and nuclear physician. He received his medical degree from, and completed a dual residency in radiology and nuclear medicine at, the University of Toronto in 2004 and 2010, respectively.
Dr. Mandel held an academic position at Western University in London, Ontario, for his first three years of practice, and was a partner with London X-Ray Associates. He helped develop a clinical research program for Canada's first combined PET/MR system, with particular interest in prostate cancer hybrid imaging and image-guided intervention.
Dr. Mandel is presently Medical Director of Diagnostic Imaging at the Oakville-Trafalgar Memorial Hospital and Nuclear Medicine Lead with Halton Healthcare Services, in Oakville, Ontario.
Outside work, Dr. Mandel enjoys spending time with his wife and son, reading, and getting involved in his community.
---
Dr. Amol Mujoomdar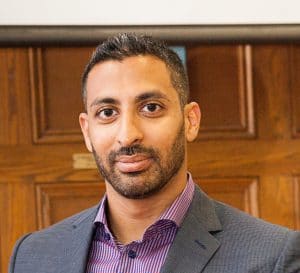 Dr. Amol Mujoomdar is an interventional radiologist at London Health Sciences Centre, and Associate Professor of Radiology and Oncology at Western University in London, Ontario.
He completed his medical degree in Saskatchewan, followed by a radiol- ogy residency at McGill University in Montreal. He then went on to complete an interventional radiology fellowship at the University of Toronto.
Dr. Mujoomdar's clinical and research interests are in interventional oncology, including loco regional therapy of hepatocellular carcinoma (HCC) and neuroendocrine tumours along with liver imaging. He is the lead diagnostic and inter- ventional radiologist for the HCC disease site team and the chair of the neuroendocrine tumour disease site team.
Dr. Mujoomdar is on the Board of Directors of the Canadian Interventional Radiology Association. He is passionate about promoting clinical interventional radiology, including inpatient admissions and management of patients by IR as MRP, and outpatient IR clinics involving longitudinal patient care. As a member of the CIRA board, Dr. Mujoomdar has contributed towards many achievements, most notably, that of obtaining subspecialty recognition for IR from the Royal College.
---
Dr. Laurence Péloquin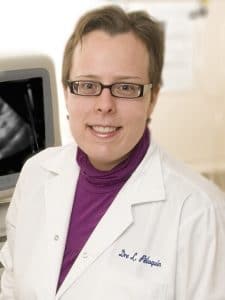 Dr. Laurence Péloquin obtained her medical degree from McGill University in 2002. Following her residency training in diagnostic radiology at the Université de Montréal, she completed her fellowship training in oncologic breast and abdominal imaging at Memorial Sloan-Kettering Cancer Center in New York.
In July 2008, Dr. Péloquin joined the Radiology Department at the Centre hospitalier de l'Université de Montréal in both the breast and abdominal imaging sections. Actively involved in teaching, whether as member of the Université de Montréal radiology teaching program committee, in everyday practice or in the residents' preparation for the Canadian examination, Dr. Péloquin was also named pedagogical leader with the specific mandate to review and improve evaluation criteria and methods for radiology residents.
Dr. Péloquin's main field of interest is oncologic imaging, particularly gynaecological and genitourinary imaging, areas in which she is involved in interdisciplinary projects with members from other medical specializations (radiation oncol- ogy as well as medical oncology and surgical services). She is presently working on a project which aims to modify computed tomography protocols in oncologic patients to reduce radiation dosage to patients.
The elder of eight siblings, Dr. Péloquin is a team worker and enjoys being a CAR Board member to carry through projects that are deemed important by the members of the Association. Her personal pursuits include playing the violin, cycling, and cross-country skiing. She also loves travelling and taking cook- ing classes, especially in international cuisine.
---
Dr. Giuseppe Tarulli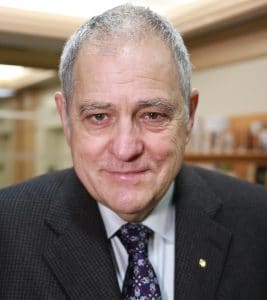 Dr. Giuseppe Tarulli is a Toronto radiologist specializing in interven- tional radiology, mammography, cross-sectional imaging, magnetic resonance imaging, bone mineral densitometry, echocardiography and women's health. He completed his undergraduate studies at the University of Toronto, St. Michael's College of Arts and Sciences; his medical training at the University of Padua, Italy; and his residency in internal medicine and radiology at St. Michael's Hospital in Toronto.
Dr. Tarulli is well-known as a strong exponent of high-quality patient care and access to modern radiology services. He was President of the Ontario Association of Radiologists (OAR) for several years as well as the Vice-Chair of the Ontario Medical Association section on Diagnostic Imaging. Dr. Tarulli is a diagnostic imaging assessor for the College of Physicians and Surgeons of Ontario and also served as a former President of the medical staff. He is responsible for the creation of the OAR's Continuing Medical Education (CME) program, which has become Canada's largest medical imaging CME program for radiologists and technologists. He is also a co-founder of the Canadian Bone Mineral Densitometry Facility Accreditation Program that has accredited one-third of the DXA units in Ontario since its inception.
Dr. Tarulli has worked in all practice settings, including an academic practice in Hamilton and a major community hos- pital in Toronto, as well as in a number of physician-owned Independent Health Facility clinics. He is the author of several publications.
Dr. Tarulli is married and has three children, two of which are currently training to be diagnostic radiologists.