About
Canadian radiologists interested in pediatric imaging have long been participating in the European Society of Pediatric Radiology (ESPR) as well as the Society of Pediatric Radiology (SPR) in the United States. Following some networking at a social gathering of the Canadian pediatric radiologists during the SPR annual meeting in Vancouver in 2017, a survey was issued nationwide to ascertain interest with respect to the creation of a Canadian version of the SPR, and the potential roles they saw for this new society. Results of this survey were presented to the Royal College pediatric radiology subspecialty committee and the group approved the decision to pursue creating a Canadian society. A formal proposal was presented to the Canadian Association of Radiologists (CAR) Board of Directors during their September 2019 meeting and the motion to approve the Canadian Society of Pediatric Radiology (CanSPR) as an affiliate of the CAR was accepted.
The society strives to encourage educational, research and networking connections to maintain the highest standards of pediatric imaging across Canada. Representation of the founding members include senior leading pediatric radiologists from across the country.
Vision
Promoting excellence in pediatric imaging across Canada.
Mission
The Canadian Society of Pediatric Radiology (CanSPR) is a network of radiologists dedicated to promoting and advocating for pediatric imaging. The society aims to promote the highest standards of care through education and creation of evidence-based guidelines and protocols for standardization. It also aims to facilitate networking for research and advocacy for pediatric imaging needs across country.
Goals & Objectives
The CanSPR is founded on members with an interest in advancing knowledge, learning or clinical expertise around pediatric radiology to communicate, meet, mentor and discuss research to further this interest. The society strives to encourage educational, research and administrative connections to maintain the highest standards of pediatric imaging across Canada. The role of CanSPR is to:
Drive the appropriate, proper and safe use of radiological services in the patient-centered care of children
Define principles of practice in the development of pediatric imaging guidelines, standards and appropriateness criteria
Provide access to medical education in the practice of pediatric imaging for trainees and practicing radiologists
Advocate for appropriate resources (human and material) necessary for the delivery of quality pediatric imaging services to Canadian children wherever they are situated
Foster research in all aspects of pediatric imaging
President's Message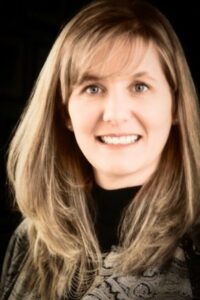 Dr. Elka Miller is a Professor at the University of Toronto and a staff pediatric neuroradiologist at SickKids Hospital, Toronto, Canada. Previous Chief and Research Director of the Medical Imaging Department at CHEO, University of Ottawa from 2011-2022. She is actively involved in medical education and research with a special interest in Pediatric Neuroimaging, Fetal and Neonatal Imaging. Additionally, she is a reviewer for multiple international journals, and has received the Editor Recognition Award for reviewing with distinction from the Radiology Journal six times. Dr. Miller also received the RSNA Roentgen Resident/Fellow Research Award in 2008 and the 2018 Anne G. Osborn ASNR International Outreach Professor Program award to represent the American Society of Neuroradiology.
Elka Miller, MD, FRCPC
Become a Member / Benefits
Interested in pediatric radiology?