About
Vision
A national community of practice for abdominal radiology that comes together to guide patient care, education, and research.
Mission
The Canadian Society of Abdominal Radiology (CSAR) is a network of Canadian radiologists with an interest in abdominal radiology. The society strives to encourage educational, research and administrative connections to maintain the highest standards of abdominal radiology across Canada.
The role of CSAR:
Foster interdisciplinary collaboration in the prevention, diagnosis, and treatment of abdominal disease
Provide access to medical education in the practice of abdominal radiology for trainees and practicing radiologists
Promote excellence in research and best practices in abdominal radiology
Play a leadership role in the development/update of abdominal imaging guidelines, standards, and appropriateness criteria
Foster an interest in abdominal radiology by providing mentorship opportunities and by development of a sub-speciality curriculum at the annual CAR ASM
President's Message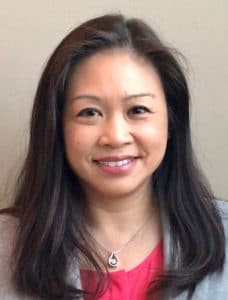 The Canadian Society of Abdominal Radiology (CSAR) provides a national platform for collaboration to develop best practices for patient centered care. The society believes in advancing patient care through innovation, research, and education in the field of abdominal radiology. I look forward to working with my colleagues on our board of directors who bring expertise in abdominal radiology from across our country.
With a focus on education, research, networking and fostering high-quality patient care, I invite you to become a member of the Canadian Society of Abdominal Radiology, the voice for Canadian abdominal radiologists.
Silvia Chang, MD, FRCPC, FSAR
Become a Member / Benefits