About
Vision
A national community of practice for abdominal radiology that comes together to guide patient care, education, and research.
Mission
The Canadian Society of Abdominal Radiology (CSAR) is a network of Canadian radiologists with an interest in abdominal radiology. The society strives to encourage educational, research and administrative connections to maintain the highest standards of abdominal radiology across Canada.
Goals
Foster interdisciplinary collaboration in the prevention, diagnosis, and treatment of abdominal disease
Provide access to medical education in the practice of abdominal radiology for trainees and practicing radiologists
Promote excellence in research and best practices in abdominal radiology
Play a leadership role in the development/update of abdominal imaging guidelines, standards, and appropriateness criteria
Foster an interest in abdominal radiology by providing mentorship opportunities and by development of a sub-speciality curriculum at the annual CAR ASM
President's Message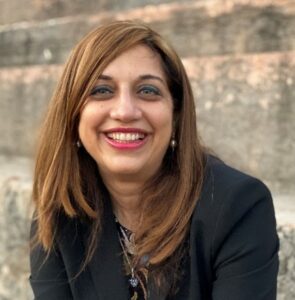 I am thrilled to be the new president of CSAR.The society was the brainchild of Drs Silvia Chang and Nicholas Scheida and has grown from strength to strength since its inception.
I am an abdominal imager at the University of Toronto and have sub speciality interests in gynaecologic and GI imaging. I bring a great deal of enthusiasm to my role as well a clear vision of where we are headed to stay at the forefront in the field of abdominal imaging.
 We are blessed with incredible talent in Canadian radiology and there is a real opportunity for us to liaise and network to create a nucleus of research, and educational activities as well as to provide guidance and evidence based guidelines to general imagers. I am excited to be part of an initiative that unites so many likeminded radiologists across the country irrespective of their level of experience.​
Tanya Chawla, MRCP, FRCR, FRCPC