Continuing Professional Development Program
As the national specialty society for radiologists in Canada, the CAR has made education a strategic priority; our emphasis on supporting the learning and development of our membership and the Canadian radiology community at large is a key pillar of success.
CAR is committed to promoting lifelong learning and research that helps radiologists contribute to the very best health care for patients. Through our educational programming, we strive to develop, deliver, and promote continuing professional development (CPD) opportunities that help radiologists stay at the leading edge of medical imaging healthcare. As an approved accrediting agent of the Royal College, the CAR also accredits CPD activities developed by other physician organizations.
The foundation of safe and quality care is the knowledge that radiologists acquire through both medical education and the continuing professional development they pursue throughout their career. That is why the CAR contributes to opportunities for lifelong learning and the translation of research into practice.
LIFELONG LEARNING OPPORTUNITIES
Collaboration with Other Health Organizations and Creation of a Community of Practice
CAR Annual Scientific Meetings

The CAR annual scientific meetings provide collaborative learning opportunities to enhance radiologists' knowledge and competencies in diagnostic and therapeutic medical imaging to help deliver optimal quality health care for patients and the Canadian public at large. The meetings, which bring together practicing radiologists and leading researchers from around the world, cover a broad range of subjects designed for both practicing radiologists and radiologists-in-training.
Visit car-asm.ca for more details.
RAD Academy
Continuing Professional Development (CPD) is a lifelong, systematic, and planned process to maintain and develop professional competence, skills, knowledge, and capabilities. The CAR offers CPD activities for practicing radiologists and radiologists-in-training through its learning platform, RAD Academy.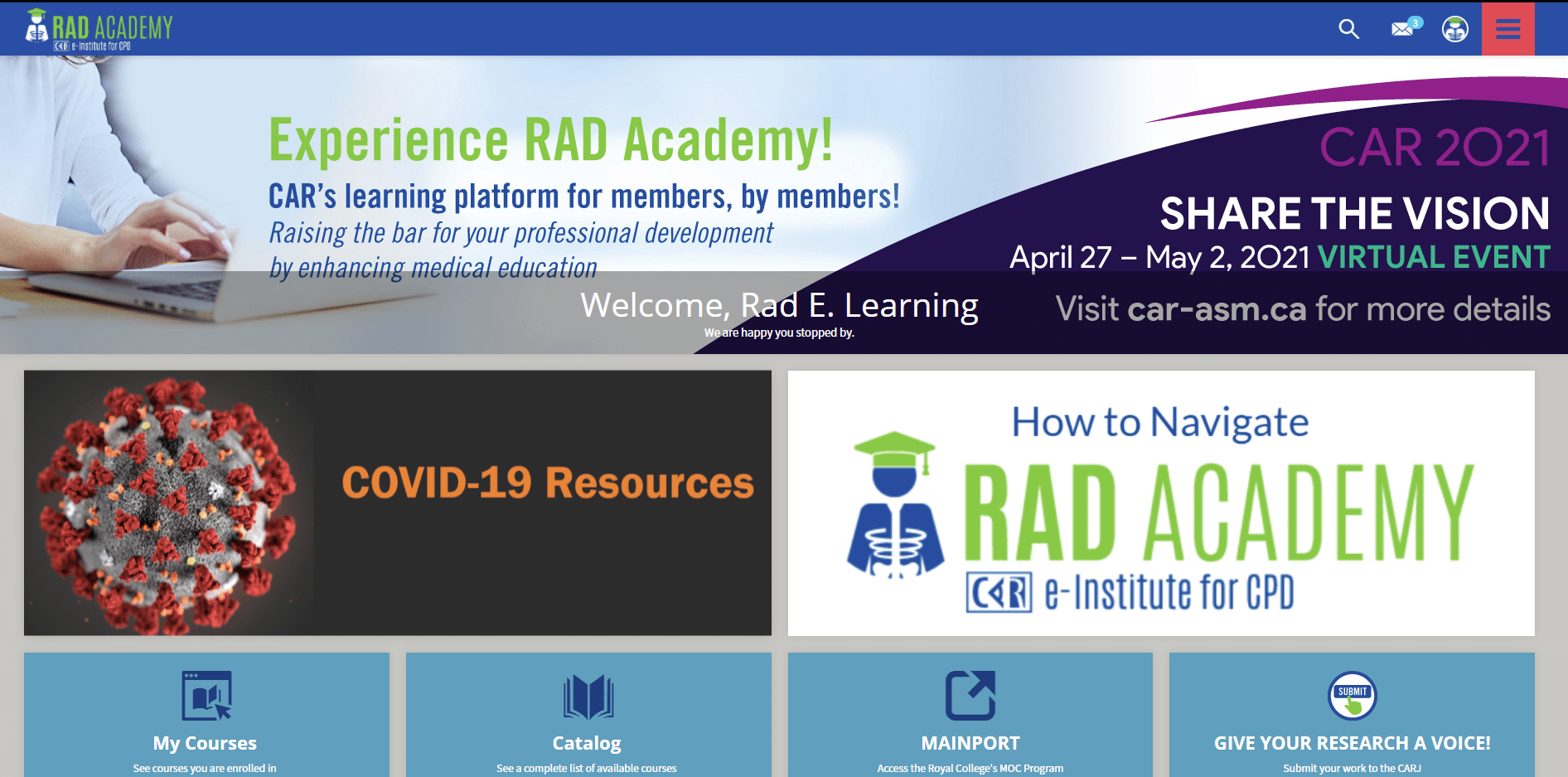 Looking to fulfill your Royal College Maintenance of Certification (MOC) requirements for the cycle? RAD Academy is your one-stop-shop for radiology-centric eLearning opportunities from global leaders in Canada. As an exclusive benefit of membership, CAR members have access to this online learning platform, which showcases innovative emerging trends and technologies and ways to improve patient care and strengthen leadership and business acumen in radiology. RAD Academy features a suite of CPD activities eligible for Royal College MOC credit.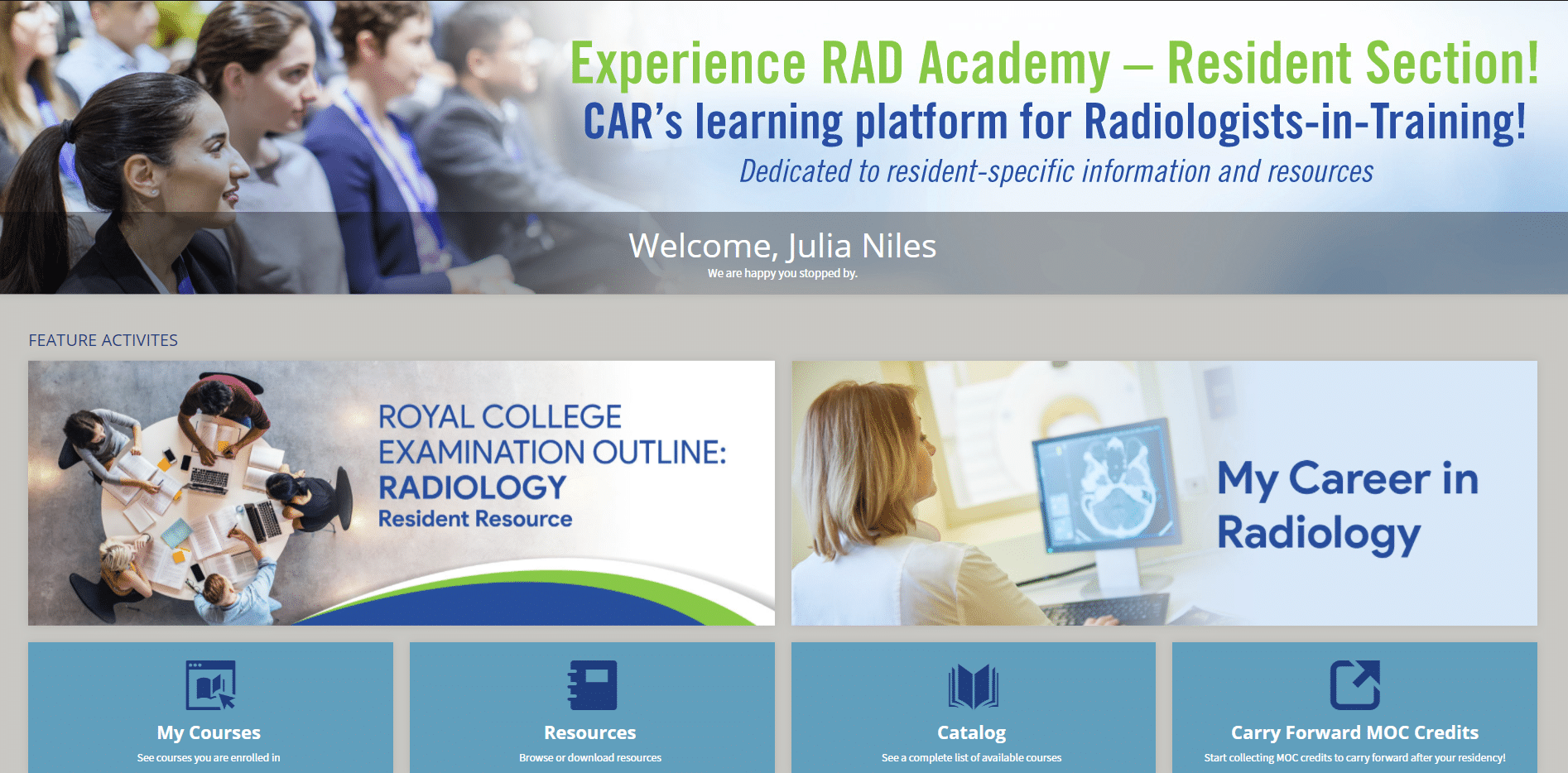 RAD Academy also includes a dedicated space for radiologists-in-training, showcasing trainee-specific information and resources. The CAR Resident and Fellow Section (RFS) delivers content 'for trainees, by trainees' related to leadership, advocacy, quality and safety, economics, education, and career development.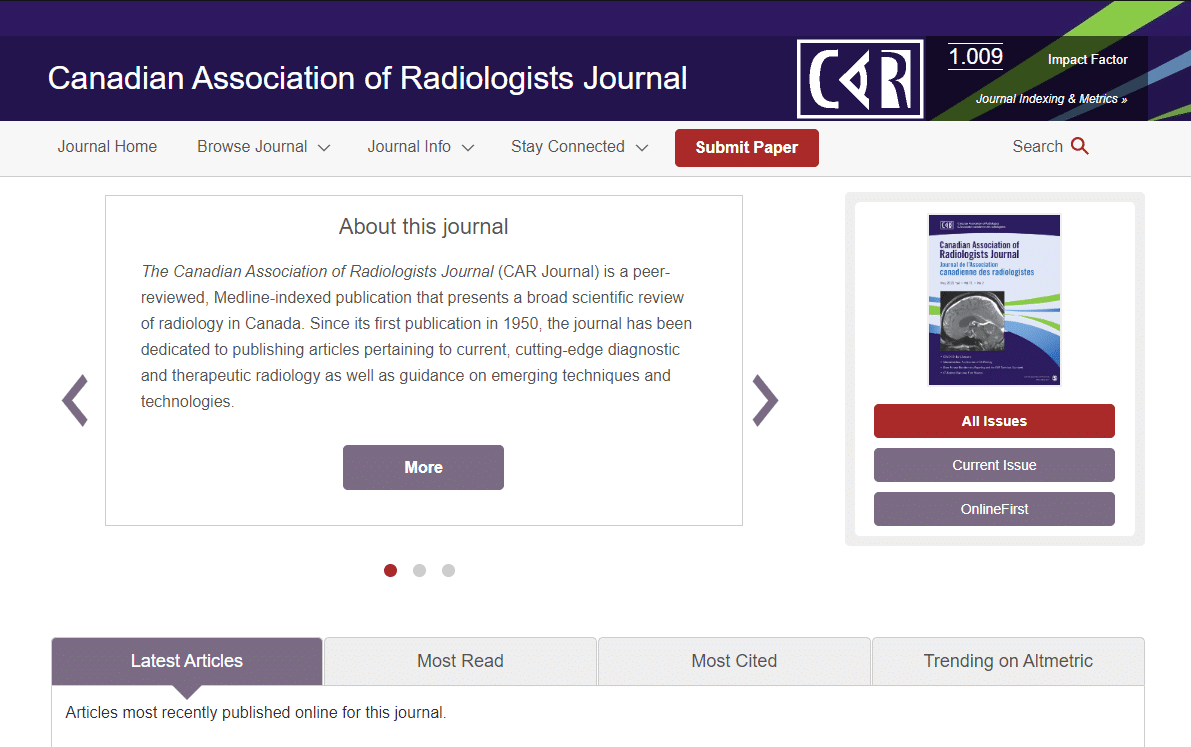 As the official journal of the CAR, the CARJ brings the latest research, editorials, and clinical practice guidelines to subscribers four times per year, online and in print.
The CAR offers two types of interactive CPD activities derived from each CARJ issue for radiologists to earn continuing professional development (CPD) credits that qualify for credits which can be applied towards the Royal College's Maintenance of Certification (MOC) requirements: Clinical Practice Guideline modules and Insights4Imaging, the CAR's journal-based self-assessment program.
Accreditation - CPD Activities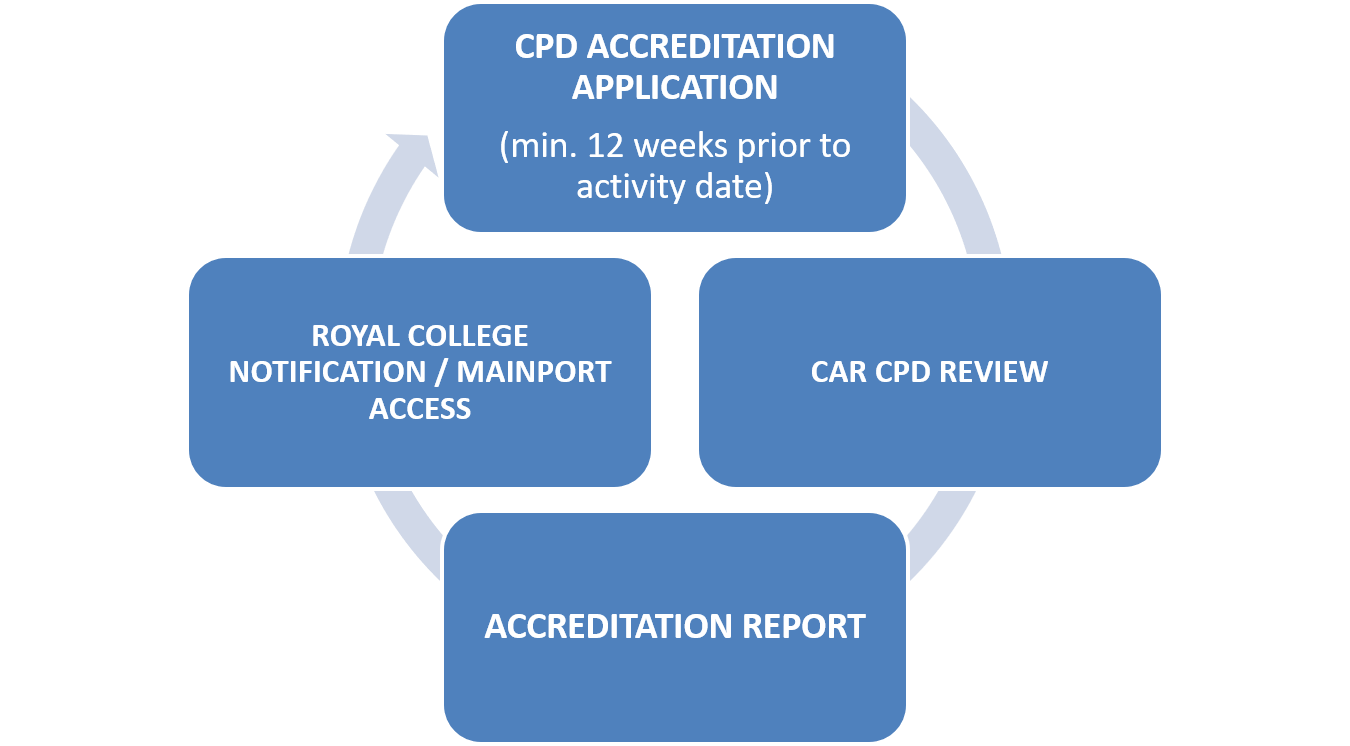 Accredited radiology programs and activities offer excellent learning opportunities for medical imaging professionals to stay at the cutting edge in their field. As an approved accredited CPD provider for the Royal College, the CAR accredits CPD activities and programs that fulfill the criteria and requirements identified in the National Standard.
Collaboration with other health organizations
The CAR is always seeking opportunities to work collaboratively with other health organizations on various educational initiatives, including eLearning modules, webinars, workshops, etc. If you have a radiology project or initiative you would like to pursue or would liker to collaborate on, contact [email protected]