The Canadian Association of Radiologists (CAR) recognizes the important role that radiologists have in response to the unprecedented challenge of COVID-19. As healthcare providers working on the frontlines, the CAR is here to support our members. We are also committed to ensuring that patients receive the best care possible during these challenging times. COVID-19 is having a tremendous strain on medical imaging services and health human resources in our healthcare system. The CAR has been working with our affiliate partners to help provide support and access to valuable resources to help radiologists navigate this global pandemic.
Included below is a series of position statements and reference articles which may assist you in your practices.
Position Statements and Guidelines
The Canadian Association of Radiologists (CAR) and the Canadian Society on Thoracic Radiology (CSTR) Recommendations on COVID-19 Management in Imaging Departments
Canadian Society of Thoracic Radiology/CAR Joint Position Statement on COVID-19
Canadian Society of Breast Imaging /CAR Joint Position Statement on COVID-19
Mammography Accreditation Program Position Statement on Continuing Professional Development
ACR guidelines on non-emergent imaging
The Canadian Association for Interventional Radiology (CAIR) and Canadian Association of Radiologists (CAR) Guidelines for Interventional Radiology Procedures for the Patients with Suspected or Confirmed COVID-19
Resources
COVID-19 What Can We Learn From Stories From the Trenches
COVID-19 Infection Early Lessons
CT Imaging and Differential Diagnosis of COVID-19
COVID-19 Chest CT Findings: What you need to know – Dr. Carole Dennie
Radiology Department Preparedness for COVID-19: Radiology Scientific Expert Panel
Radiology Preparedness for COVID-19: Radiology Scientific Expert Review Panel – Video
COVID-19: Recommendations of the Medical Imaging Committee – Courtesy of the ARQ
Performance of radiologists in differentiating COVID-19 from viral pneumonia on chest CT
World leading geneticist and immunologist Josef Penninger on potential COVID-19 treatment
Recommandations pour la pratique de l'echographie dans un hôpital accueillant des patients atteints de COVID-19 – Courtesy of the SFR
COVID-19 Resources – Courtesy of the RSNA
The CAR continues to monitor the Public Health Agency of Canada and the World Health Organization regarding the spread of the disease. We are following the recommendations regarding social distancing and encouraging our staff members to work from home. We are working and available via email should you need to reach us at info@car.ca.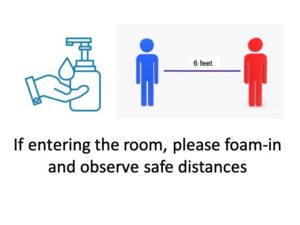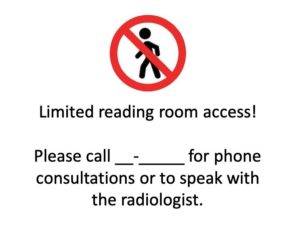 Image Credit
Patricia Balthazar, MD
@PBalthazarMD
Chief #RadRes
@EmoryRadiology