CONNECT WITH LEADERS IN RADIOLOGY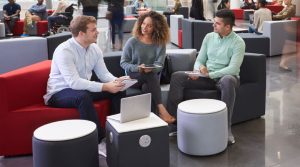 The CAR is the conduit between our corporate partners and our members. We are the stewards of the priorities that connect partners to members.
Our 2018-2022 Strategic Plan sets the direction for the CAR and its stakeholders to enhance the provision of optimal and sustainable medical imaging care. We want to enhance your commitment towards excellence in imaging care by inviting you to partner with the CAR.
Together, we can build on our strategic plan to ensure patient care, quality medical imaging services, and the resiliency of our profession through our five Pillars of Success: Research and Innovation, Engagement, Advocacy, Patient Care, and Education.
Download a copy of the CAR 2018-2022 Strategic Plan.
PARTNERING WITH THE CAR HAS ITS BENEFITS
Enhanced Visibility and Recognition
Increased Access to CAR Members
Regular Consultations and Communications with CAR Leadership and Other Experts
Ability to Impact Healthcare in Canada through CAR links with Governments and Other Associations
Enhanced Event Sponsorship Opportunities - Discounts of 25% when sponsoring the CAR Annual Scientific Meeting and RSNA Canadian Reception
Support for Corporate Partner Learning Events
For more information about CAR corporate partnerships, please contact us.