About
Mission
The Canadian Society of Thoracic Radiology (CSTR) is a network of Canadian radiologists with an interest in cardiothoracic radiology.  The society strives to encourage educational, research and administrative connections to maintain the highest standards of cardiothoracic imaging across Canada.
The CSTR is formed of members with an interest in advancing knowledge, learning or clinical expertise in the area of cardiothoracic radiology to communicate, meet, mentor and discuss research to further this interest.
CSTR's role is to:
Drive the appropriate, proper and safe use of radiological services;
Play a leadership role in the development/update of CAR-driven thoracic imaging guidelines, standards and appropriateness criteria;
Provide access to online educational content for trainees and practicing radiologists; and
Organize educational and social events during the annual CAR meeting.
President's Message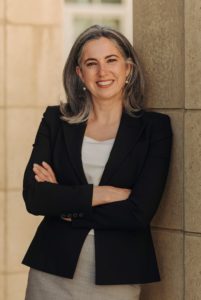 "Under the visionary leadership of our inaugural president, Dr. Carole Dennie, the Canadian Society of Thoracic Radiology has come a long way since its launch in 2018. We have published several statements and guidelines, held our first education day, started a national research committee, received grants for our work in lung cancer and, perhaps most importantly, formed a Canadian network of cardiothoracic radiologists. As we look to the future, we hope to continue to unite and support each other from coast to coast to coast.
The next two years will see the launch of our cardiothoracic curriculum, the strengthening of our research network and the development of new supports for radiologists in the early detection of lung cancer. If you have an interest in cardiothoracic radiology, I invite you to join us during these challenging and exciting times."
Daria Manos, MD, FRCPC
Guidelines & Publications