A high-performing Association hinges on good governance. Over the past few years, the CAR governance structure has shifted from a policy-oriented model toward a results-based framework that places primary responsibility for oversight and accountability with the Board of Directors and the onus for planning and delivering on results with the CEO. In other words, the Board sets direction, monitors, and reports on results that are executed by the CEO and his team.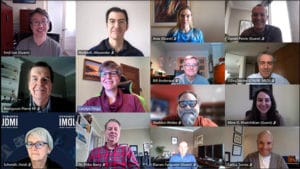 The CAR Board of Directors has a legal responsibility to oversee the Association's operations and ensure that its staff and volunteers act legally and ethically. Directors must also fulfill duties of care, loyalty, and obedience. This is achieved through governance, which entails a structured process of quality improvement and performance measurement.
The CAR is committed to good governance as a member of the Canadian Society of Association Executives (CSAE), by participating at the CSAE's annual governance meeting, as a member of the Institute of Corporate Directors, and as a lead participant in the Canadian Medical Association's National Specialty Society CEO Forum that regularly discusses best practices for Board governance. Also, for the last five years, Chartered Accountants have conducted formal financial audits.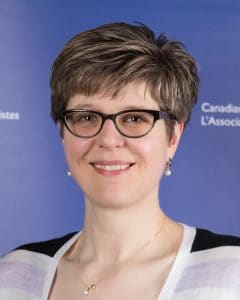 The CAR has consistently received a clean assessment.
"In my role as Chair of the Governance Standing Committee, it is my objective to promote ongoing dialogue to discern expectations for desired results, translate these expectations in to criteria for success, and oversee meeting these criteria," says Dr. Carolyn Flegg, Board Meeting Chair.
A results-based approach to governance is a hybrid model that is adaptive to the circumstances. It addresses weaknesses identified in other approaches through a judicious use of committees structured around Board responsibilities, rather than management responsibilities.
The Executive Committee carries responsibility for leading strategic planning and evaluating CEO and the team' s performance.
The Governance Committee is responsible for regular review of bylaws, governance policies and practices.
Risk Management and Quality Audit Committees ensure mitigation of risk, establish clear measures of organizational performance in key areas, monitor and audit performance, and report on results.
The Nominations Committee is responsible for Board member recruitment; the Board as a whole is responsible for self-evaluation of Board members.
The "Board ends/CEO means" distinction from the policy governance model is maintained for the general management of finances, human resources, and program operations. This model is serving the CAR well. The results-based governance model fosters a higher level of engagement among the Board and helps in establishing priorities for the organization and its members based on performance measures of success.
We are fortunate to have highly dedicated representatives on our Board. As part of succession planning, we continue to seek out leaders in the community that have a passion for medical imaging and quality patient care. The CAR encourages all members to get more involved. There are plenty of opportunities on various CAR Committees and Working Groups as well as the Board of Directors. If you have any questions or comments, please contact us.