2018-2019
Dr. Bruce Forster -President
Dr. Raquel del Carpio-O'Donovan -Vice President
Dr. Gregory Butler – Secretary-Treasurer
Dr. Andrea Lum
Dr. David Vickar
Biographies
Dr. Bruce Forster, President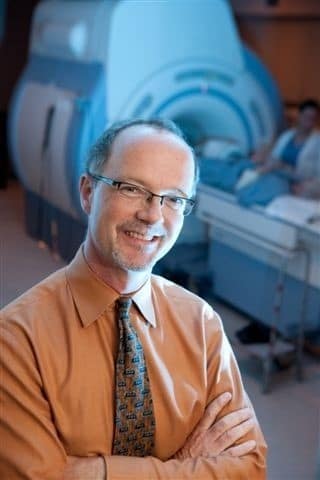 Dr. Bruce Forster is Professor and Head at the University of British Columbia, Department of Radiology; and Regional Department Head and Regional Medical Director of Medical Imaging at Vancouver Coastal Health/Providence Health.
Dr. Forster was Director of Diagnostic Imaging for the Vancouver 2010 Winter Olympic and Paralympic Games. As an associate member of the Allan McGavin Sports Medicine Centre, he has been involved in the clinical, education and research aspects of sports imaging for 25 years, is Associate Editor of the journals Radiology and British Journal of Sports Medicine, and is on the Honorary Editorial Board of the Open Access Journal of Sports Medicine.
Dr. Forster is the author of over 90 peer-reviewed scientific publications and 100 educational exhibits, and has delivered over 300 invited presentations, nationally and internationally. He is also the recipient of numerous teaching awards. Dr. Forster has served as President of the Pacific Northwest Radiology Society (PNWRS) as well as on the Board of Directors of the Canadian Association of Radiologists, and is currently a member of the PNWRS Board of Directors.
---
Dr. Raquel del Carpio-O'Donovan, Vice President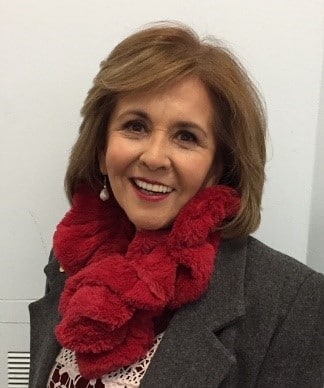 Dr. Raquel del Carpio-O'Donovan is Professor of Radiology at McGill University and Program Director of the McGill Royal College Neuroradiology Program.
Dr. del Carpio-O'Donovan is a very active international lecturer who has travelled vastly in the last years on behalf of the Radiological Society of North America, the International Society for Magnetic Resonance in Medicine and the Colegio Interamericano de Radiología (CIR). She is also an active member in Outreach committees of the American Society of Neuroradiology, CIR, and the Sociedad Ibero Latinoamericana de Neurorradiología Diagnóstica y Terapéutica.
Dr. del Carpio-O'Donovan has been distinguished with an award as one of the "Ten Most Influential Hispanics in Canada", mostly for her efforts in helping radiologists from overseas acquire skills and work practices similar to those applied in Canada. The Royal College of Physicians and Surgeons of Canada distinguished Dr. del Carpio-O'Donovan with the Mentor of the Year Award for the Quebec region in 2010. In April 2013, she also received the Quebec Medical Association's Teaching-Clinician Award and is the only radiologist on the Honour List for Educational Excellence at the McGill Faculty of Medicine. In 2016 she received the Gold Medal from the Peruvian Radiological Society for her continued efforts to improve the quality of radiology in her native country. In 2017 the Canadian Association of Radiologists granted Dr. del Carpio-O'Donovan the Gold Medal and the Société de Radiologie du Quebec awarded her its maximum distinction, the Prix Albert-Jutras.
---
Dr. Gregory Butler, Secretary-Treasurer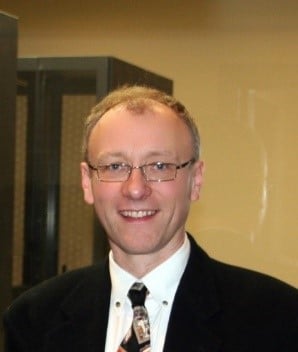 Dr. Gregory Butler graduated as a radiologist from Dalhousie University in 1981 and completed his fellowship training in nuclear medicine in 1987. He has been in full-time radiology practice in Nova Scotia, Ontario, and the Northwest Territories, specializing in interventional radiology, nuclear medicine, and cross-sectional imaging. He was the founding Department Head of the radiology service and Chief of Staff at Valley Regional Hospital in Kentville, Nova Scotia.
Dr. Butler has served in many leadership positions in Canadian and international medical and radiology associations, including President of the Nova Scotia Association of Radiologists, Board member of the College of Physicians and Surgeons of Nova Scotia, Executive member of the Canadian Association of Radiologists (CAR) for over 15 years, and on numerous committees of the Medical Society of Nova Scotia, the Canadian Medical Association, CAR, the Canadian Interventional Radiology Association, the Radiological Society of North America and the American College of Radiology (ACR). He represented the CAR at the ACR for over nine years, and served as the Canadian member of the Board of Chancellors of the ACR. He received his fellowship in the ACR in 1997. He has also recently been Chair of the CAR Board Working Group on Practice Guidelines.
Dr. Butler has had a career-long interest in the welfare of the profession of radiology and the Canadian health care system. He has authored practice guidelines, and presented on radiology professionalism and innovation. Dr. Butler has served on the CRF Board of Directors for three separate terms, currently as Secretary-Treasurer.
---
Dr. Andrea Lum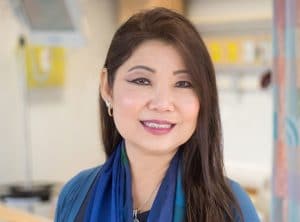 Dr. Lum graduated from University of Ottawa Medicine in 1983, Diagnostic Radiology in 1988; Fellowship in Body Imaging, CT/MRI at Vanderbilt in 1989. She practiced at the Ottawa Civic Hospital as Head of Abdominal Imaging from 1989 to 2000.  She was awarded "Teacher of the Year" in 1999 for Excellence in Teaching. She has served on many committees for the CAR, OAR, CMA, CPSO and OHA.
Dr. Lum was recruited in 2000 to LHSC/Schulich School of Medicine UWO where she became Program Director Diagnostic Radiology Residency and Head of Abdominal Imaging. Dr. Lum was recognized with Resident's Choice Award in 2008 for Outstanding Commitment to Radiology Education.
Dr. Lum served as interim Chair, Department of Medical Imaging in 2008 and appointed Chair from 2009 to 2017.  She integrated the hospital department as City Wide Chief, LHSC and SJHC in 2011 whilst she served as interim Vice Chair MAC LHSC in 2012.
In 2016, Dr. Lum was appointed Chair, MAC and Director, Quality of Medical Care, LHSC and serves as an ex-officio Director on the LHSC Board and Foundation Board.
She achieved the Canadian Certified Physician Executive certification in April 2012 and re-certified in 2017. "Dr. Lum's track record demonstrates her passion and commitment along with her success as a leader," comments Dr. Robin Walker, Integrated VP of Medical Affairs. "This designation affirms that she is among the best in physician leadership in the country. Congratulations to Dr. Lum for achieving this honour."
---
Dr. David Vickar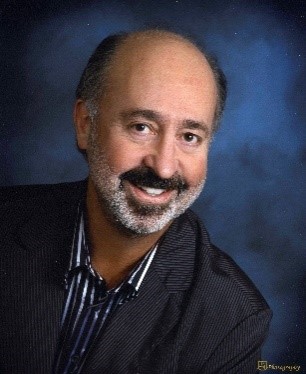 Dr. Vickar is a general radiologist with Medical Imaging Consultants in Edmonton practicing in the community and the Royal Alexandra Hospital with a special interest in diagnostic ultrasound.  Following graduation from medical school at the University of Manitoba, Dr. Vickar completed his residency in Diagnostic Radiology at McGill University at the Royal Victoria Hospital.
Dr. Vickar is an Associate Clinical Professor at the University of Alberta.  He takes great pride in teaching radiology residents and sonographers.  Dr. Vickar was the Program Medical director for the sonographer training programs in Edmonton and Physician Advisor for both the Alberta and Canadian Society of Diagnostic Medical Sonographers for many years.
Dr. Vickar is a Past President of both the Alberta Society of Radiologists and the Canadian Association of Radiologists (2007-2009).  He has served as Chair and participant in numerous CAR Working Groups, which he continues with to this day, and contributor to Practice Guidelines.  He also participates on RCPSC Committees regarding Continuing Professional Development and issues related to our specialty. As well, he has served on numerous volunteer boards in the community over the years.
Dr. Vickar was made a Fellow of the American College of Radiology in 2017.
Past Presidents
2011-2018 Ian Hammond
2003–2011 Richard Rankin
1994–2003 Giles Stevenson
1991–1993 Eugene St. Louis
1990 Barry Hobbs
1981–1989 Ross Hill