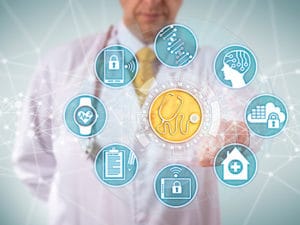 Announcing a Canadian Association of Radiologists' project to enhance patient referrals, in collaboration with national specialty societies.
Today, the Canadian Association of Radiologists (CAR), with support from the Canadian Medical Association (CMA), is pleased to announce the initiation of a national project focused on the integration of diagnostic imaging referral guidelines into digital
Clinical Decision Support
(CDS) systems in Canada. Canada's radiology community will co-develop national referral guidelines for medical imaging, helping to support referring physicians in selecting the best imaging tests for their patients. These evidence-based, peer-reviewed guidelines will be made freely available to guide healthcare professionals in their implementation of CDS systems to enhance care and enable better communication among physicians.
Read More