Join Our Parliamentary Outreach Program
As part of our ongoing advocacy efforts, the CAR Board of Directors has been actively involved in meeting with MPs from across the country. The goal is to obtain support for CAR's priorities in obtaining a $1.5 Billion + investment in medical imaging equipment and health human resources.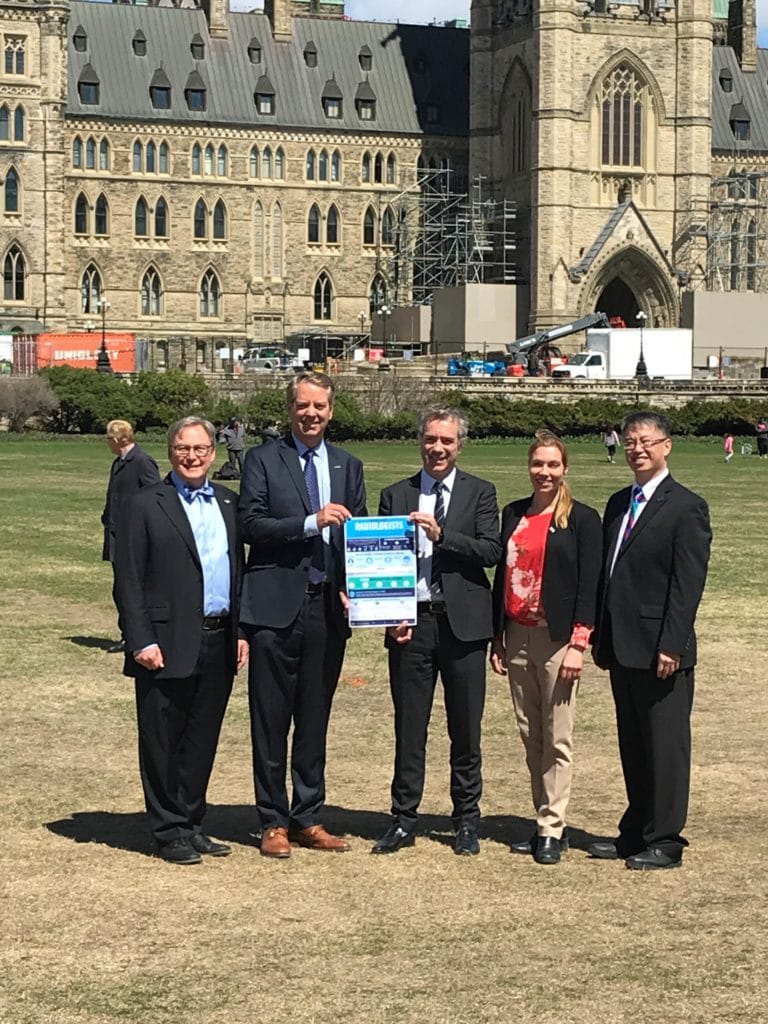 Further, we are asking the government to take a leadership role in the implementation of a national Clinical Decision Support System, helping to ensure that referring professionals have access to Canadian evidence-based medical imaging guidelines. Lastly, we believe that the government can be instrumental in bringing forward AI solutions to radiology, improving patient care and providing valuable resources for our members to be more successful in their practices.
Heard More, Seen More and Better Understood
We have made significant progress over the last two years and our message is being heard, however, there is still more work to do. Your board continues to focus on bringing these goals to fruition, however, we cannot do it without your support. A number of radiology leaders have taken it upon themselves to advocate for these priorities by meeting with their MP, raising awareness on social media channels and within their own communities, which should be applauded. We believe that these grassroots initiatives can have a significant impact and we need more members to become involved.
To complement our national advocacy efforts, we are launching a CAR Parliamentary Outreach Program.
"Having been part of the CAR's advocacy efforts on Parliament Hill, I have seen the benefits of meeting with MPs firsthand and continue to advocate within my own community for improved patient care. I encourage all radiologists to get involved at the regional level to advocate for improved access to imaging. Our collective voice will ensure the best and most equitable care for all patients."

– Dr. Charlotte Yong-Hing, Medical Director Breast Imaging, BC Cancer Vancouver, Clinical Assistant Professor, UBC Radiology, President Elect, BC Radiological Society and Founder, Canadian Radiology Women @canadaradwomen
Get Involved
The CAR will be offering support and resources for members who would like to make a difference in their region and increase awareness of the current challenges affecting medical imaging care for patients. If you are interested in becoming a champion in your community, sign up for the Parliamentary Outreach Program and join the coalition for optimal medical imaging care for patients in Canada.
"As radiologists we have a responsibility to be community leaders and to represent our patients at the regional level. Better access to medical imaging through increased equipment, more health human resources, and the implementation of innovation, will improve patient outcomes and result in significant cost savings to the economy at large. Coming out of a global pandemic, now more than ever we need to step up and take action. Meet with your MPs, advocate within your institutions and speak to the value of radiology in healthcare. United, we are stronger."
– Dr. Mike Barry, Past-President, CAR
The CAR will select designated representatives in each province to be our grassroots campaigners for medical imaging across the country. Each representative will receive a toolkit to help facilitate outreach to their provincial MP. There will also be an opportunity for a few selected representatives to take part in our annual Day on the Hill in Ottawa in November.
For more information about the program, please contact Natalie St-Pierre, Director, Marketing and Communications at [email protected].