While Canada comparatively lags in implementing Clinical Decision Support (CDS) systems into hospital workflows at a national level, the CAR is currently working with a handful of strategic partners like Choosing Wisely Canada on constructing guidelines to support their implementation in institutions across Canada. Even before our referrals program, CAR members have done the extra work to make referrals better. An example of this commitment to positive change is Dr. Steve Herman. The overall purpose of CDS implementation, Dr. Herman says, is to help physicians and patients make better, more informed decisions regarding medical imaging tests and treatment.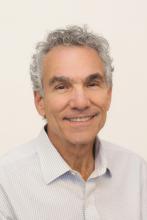 Today, Dr. Herman works for the Joint Dept of Medical Imaging at UHN, Mt Sinai, and Women's College Hospitals, and knows the benefits of implementing CDS systems are well established. "These systems have the potential to significantly improve patient care by ensuring the right test gets done the first time. This shortens queues for procedures which reduces wait times and exposure to ionizing radiation for patients. They also have the potential to save healthcare systems labour and resources by avoiding performing studies that do not provide patient benefits."
Dr. Herman's entry into CDS systems came while reporting chest CTs, as he began questioning the value of many of the scans he was reading. He approached a colleague to conduct research on the impact of the tests on patient survival. "We selected a specific group of lung cancer surgery patients to study and published our work in the Journal of Thoracic Oncology showing that the routine CT scans we were doing on post-lobectomy patients did not impact survival. This demonstrated that the problem was real, so we asked ourselves, what could be done about it? We thought that if we put guidelines in front of doctors when they were ordering tests, perhaps we could affect their behaviour toward choosing a more impactful test, which sometimes meant ordering no test at all." Other studies in Canada and elsewhere have arrived at the same conclusions as Dr. Herman regarding the efficacy of ordered tests. A study from Ontario's Ministry of Health found that doctors changed their testing requirements when given an option before ordering 85% of the time. Dr. Herman has done more than research the area – he has since founded MedCurrent, a CDS company focused on improving the quality of care and managing health system costs.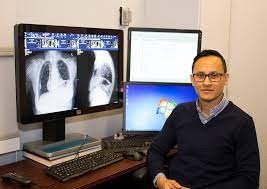 There are pockets of CDS throughout Canada. Dr. Huy Le is Chief of Radiology at Jewish General Hospital (JGH) in Montreal and says JGH is at Canada's forefront of implementing CDS because of its history of integrating technology. "Dr. Lawrence Rosenberg, the CEO of our institution, had a vision for adopting digital health many years ago, which included pertinence applications in medical imaging." Dr. Le says this approach led JGH to successfully create an electronic Order Entry System (OES) earlier this year, now in production and testing phases with clinicians. The interfacing of MedCurrent with the OES was done in parallel with testing and is currently functional. The JGH Radiology department aims to deploy MedCurrent over the next few months.
Dr. Herman says that the US is the current world leader in CDS system implementation because it has been built into American federal health care legislation. "In 2014 the Protecting Access to Medicare Act (PAMA) was passed which included a provision regarding CDS. Specifically, Medicare will not pay for CTs, MRIs, Nuclear Medicine studies, including PET scans, unless they were ordered using a CDS system beginning next January." Similarly, the UK's National Health Service (NHS) was provided £11M GBP ($18M CAD) to implement CDS systems this year, with more funding for future years. While meeting with MPs and government health officials during Week on the Hill advocacy meetings in February, one of the CAR's primary points of conversation was the necessity of federal investment in CDS systems on a national scale.
After enduring years of a pandemic, it has become obvious how much strain can be pressed upon Canada's healthcare system. Using data based CDS systems to perform the labour of determining the correct tests with a high degree of efficacy is an effective way to alleviate this strain in the present and will provide a sustainably optimal health care experience for patients in the long-term.
We encourage CAR members to share their own e-referrals and CDS stories so that we can all work smarter together sooner. Please send your interest in CDS to [email protected].