The CAR is thrilled to announce the appointment of Dr. Jaron Chong (Western University) as the new Chair of the CAR's Artificial Intelligence (AI) Standing Committee. After four years of devoted service and dedication to the Committee, Dr. An Tang (Université de Montréal) will be stepping down from his position as Chair. The CAR is incredibly grateful for Dr. Tang's visionary and thoughtful leadership, which enabled the CAR to successfully support and lead Canadian radiology forward as AI has come to occupy a more prominent place in medical imaging departments and workflows.
Dr. Chong is a body radiologist who completed his diagnostic radiology residency at McGill University and a clinical fellowship in body (cross-sectional) imaging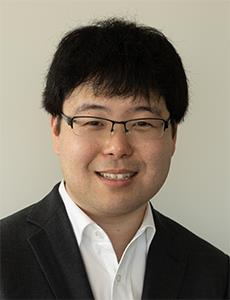 at Yale New Haven Hospital from 2015-16. He was a member of McGill's radiology faculty from 2016-2020, before joining the Western Department of Medical Imaging in 2020. In 2018, Dr. Chong completed a Master of Health Informatics degree at the Institute of Health Policy, Management and Evaluation, University of Toronto.
Dr. Chong is a founding member of the Standing Committee, who will bring expertise and energy to his new role as Chair.
Priorities for the Committee in 2021 include:
Narrative review paper on assessment of AI software
Ongoing roll-out of the Artificial Intelligence in Radiology: Foundations to Current Applications national curriculum on RAD Academy
Projects related to the curation and validation of AI algorithms for diagnostic imaging
Greater engagement with Health Canada, CADTH, and other regulators about the optimal use and integration of AI tools and software into clinical workflows
Advocacy on behalf of CAR members and the Canadian radiology community to ensure that regulatory frameworks enacted at the federal level prioritize the proper stewardship of patient data, draw upon the expertise and experience of radiologists, and recognize the innovative potential of the Canadian healthcare system
Welcome, Dr. Chong! We look forward to seeing the new initiatives that the Committee will take on under your leadership, and to sharing in your success.