The CAR is saddened to share news of the recent passing of radiologist and long time CAR member Dr. Andrew van der Westhuizen.
Dr. Vipal Vedd is the Chief Radiologist, Medical Imaging at Royal Inland Hospital and was a colleague. He says Dr. van der Westhuizen was a talented doctor who will be greatly missed. "Andrew was an excellent physician and radiologist. As a radiologist, Andrew's observation, interpretation, communication, and perceptive skills were fantastic and his knowledge base was superb."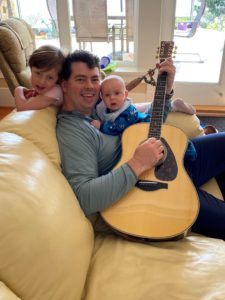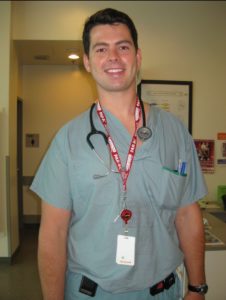 While Dr. van der Westhuizen was skilled in his technical abilities, Dr. Vedd says his colleague was an amazing person to work with. "His ability to relate to the technical staff, nursing staff and clinical staff was exemplary. Anyone who had the opportunity to know Andrew were taken by his kind, thoughtful and caring manner."
The same sentiment was echoed in Dr. van der Westhuizen's obituary.
"Anyone who knew Andrew knows he had the heart of a lion and was a gentle giant. His completely genuine personality propelled him to make countless unique connections. Andrew always had time for others and was a great listener. Distinctly patient and kind. He would remember intricate details about everyone he met. The impact he has had on others will continue to live on. Thank you to the outpouring of support we have received from all those touched by Andrew in Victoria, Kamloops, Vancouver, Campbell River and around the world. He is gone but will never be forgotten."
Dr. Bruce Forster is a professor in the UBC Faculty of Medicine's Radiology Department and was also a colleague of Dr. van der Westhuizen. He says Dr. van der Westhuizen was a cherished colleague and outstanding radiologist. "His work as a UBC resident and fellow was marked by his excellence in QA/QI, his calm and caring demeanor, his patience and commitment to the imaging team and especially to our patients. Our community has lost a member who truly epitomized patient-centered care and clinical excellence."
Dr. van der Westhuizen passed away after a tragic bicycling accident on May 11th. A memorial bike ride will be held in his honour on August 6th in Kamloops, BC as well as a celebration of life on August 13th in Victoria, BC. Those who knew Dr. van der Westhuizen are encouraged to share memories and anecdotes here.
Our deepest condolences go out to Dr. van der Westhuizen's family and friends, especially his wife Jennifer and children, Bailey and Ryan.