We are so proud of our Research Grant awardees who selflessly dedicate their time to carry out medical research to benefit radiologic care for patients. This testimonial from a past grant recipient captures the value and impact that this award provides.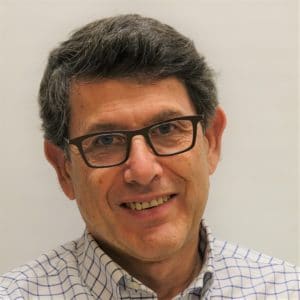 "I very am grateful to the CRF for supporting our research on radiation safety, and funding our project titled Adaptive Personalized Predictive Risk Model for Medical Imaging Radiation Exposure. The CRF's contribution was crucial as it allowed us to cover the costs associated with extracting the health information data from various sources, including Hamilton Health Sciences datasets and Hamilton Family Medicine EMR, as well as project management costs. Thanks to the CRF's funding, we developed a working proof-of-concept predictive model for risk assessment, which was presented at eight national and international meetings and published in seven major peer-reviewed journals. We believe that we have attained an important milestone in better understanding the risk of low dose radiation and in providing better care to our patients. This would not have been possible without the CRF, and on behalf of our team, I want to thank very sincerely the CRF for its generous contribution to our research."

Dr. David Koff – Research Grant Award Recipient
Congratulations to Dr. Koff for this impactful research supported by the CRF!
David Koff, MD FRCPC FCAR, is a Professor Emeritus at McMaster University, past Chief and Chair of the Department of Radiology. He is founder and director of MIIRCAM, the Medical Imaging Informatics Research Centre at McMaster, leading research projects on radiation risk, validation of technology and applications of Artificial Intelligence to medical imaging. He is also the Chair of Canada Safe Imaging, part of the international radiation safety campaigns. For the last 20 years, Dr. Koff's research has centered on the electronic communication and workflow integration of medical images, he developed the Canadian standards on lossy compression, and is a co-founder of RealTime Medical, a Canadian teleradiology and software development company.
You can help support the efforts of the CRF by making a donation today!