According to the Pan American Health Organization (PAHO), nearly two-thirds of the world's population has no access to diagnostic medical imaging.[1] While there has been a rise in international organizations spearheading radiology outreach initiatives, there is growing interest amongst Canadian radiologists and trainees to learn more about global health initiatives.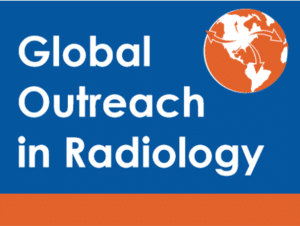 Global health promotes collaborative action to achieve health equity and improve access to care for all people worldwide.[2] Global outreach in radiology is the practice of improving access to radiology services in underserved and low resource areas locally, nationally, and internationally. Disparities related to access to medical imaging isn't exclusively an international issue. Did you know that Nunavut didn't have access to a CT scanner prior to 2010 and there are currently no full-time radiologists in the Canadian territories?
The mission of the RFS global outreach network is to further motivate our radiology community and facilitate project involvement by highlighting international and Canadian-led radiology outreach opportunities.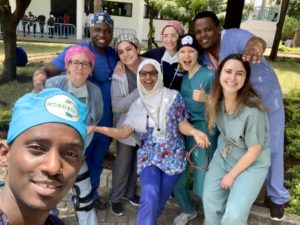 Our first initiative is an online education module entitled Global Outreach in Radiology now available on RAD Academy introducing CAR members to the topic. From the history of global health to the current state of access to medical imaging worldwide, we guide readers into taking the next steps in connecting with organizations actively engaged in radiology outreach.
Learn more by completing our education module on RAD Academy! For more information, please contact Dr. Aline D. Khatchikian, CAR RFS Chair, pictured in the bottom right participating in the road2IR interventional radiology program in Tanzania, at [email protected].
Please send us an email ([email protected]) for access to RAD Academy.
Authors: Sarah Chibane, medical student at McGill University, Dr. Nohad El Sayed and Dr. Aline D. Khatchikian, radiology residents at McGill University
[1] PAHO/WHO. "World Radiography Day: Two-Thirds of the World's Population has no Access to Diagnostic Imaging. Pan American Health Organization, 7 November 2012. URL: https://www.paho.org
[2] Daniel J. Mollura et al. "Introduction." Radiology in Global Health Strategies, Implementation, and Applications, 2nd ed., Springer International Publishing, 2019, pp. 3–8.