The CAR Affiliate Societies protect and advocate for your subspecialty profession by addressing your needs and priorities. Come and collaborate with us and make a difference!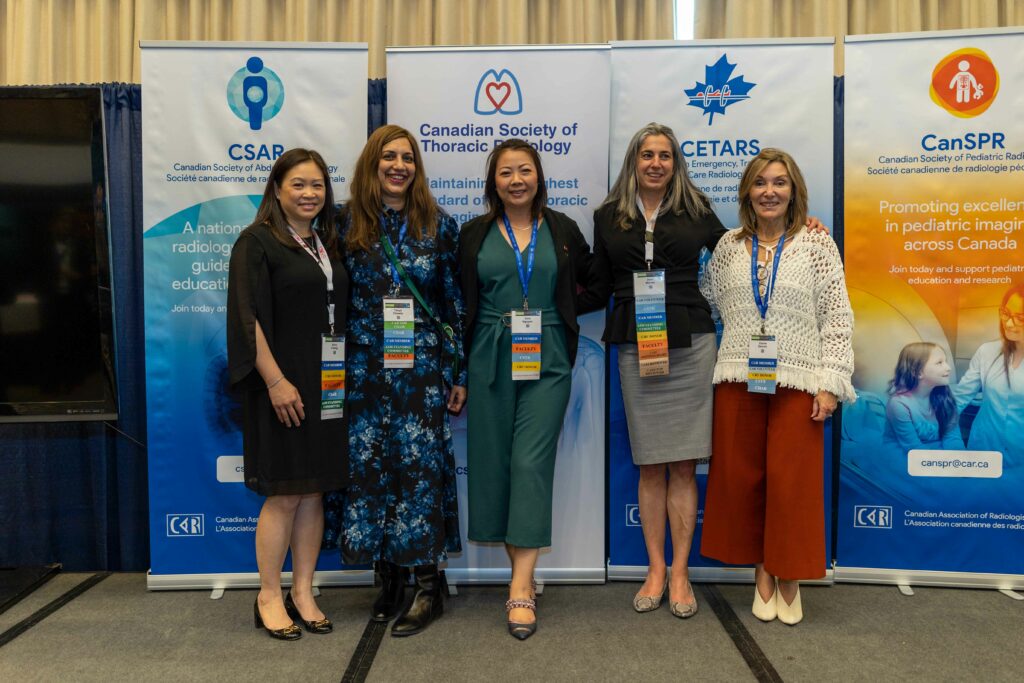 Join one of the Affiliate Societies in your subspecialty to amplify your knowledge, gain access to invaluable resources, and connect with influential peers. The four Affiliate Societies are:
Networking
Attend networking and social events for affiliate society members during CAR 2024 and RSNA annual meetings
Participate in annual business meetings and live-stage presentations
Promote activities on the affiliate societies' webpages and through social media
Stay tuned for the upcoming Discussion Forum Groups exclusive to our Affiliate Society members
Advancing Patient Care and Research Innovation
Play a leadership role in the development and review of imaging practice guidelines and protocols for standardization
Opportunity to publish articles for the CAR journal
Foster research in all aspects of your subspecialty imaging
Review resources within your subspecialty and provide feedback
Join a subcommittee and participate in research and patient care projects related to your subspecialty
Continuing Professional Development
Organize and develop subspecialty educational sessions during the annual CAR conference
Contribute to content for RAD Academy, CAR's complimentary learning platform
Promote dedicated courses targeted to the radiology community
Develop workshops, webinars, lectures, eLearning modules and more within your subspecialty
Membership fees are complimentary for current CAR members and available to emergency, abdominal, pediatric, thoracic, and general radiologists, as well as current fellows or residents. To become an Affiliate Society member, join through the CAR member portal or email [email protected].