On November 8th, radiology professionals from across the globe will come together to celebrate the International Day of Radiology (IDoR). This annual event raises awareness for radiologists internationally and coincides with the day that Wilhelm Conrad Röntgen produced and detected x-rays in 1895.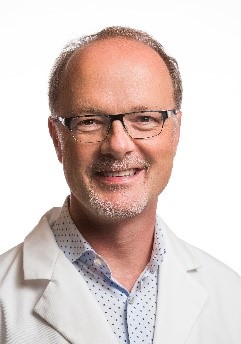 The CAR will use this opportunity to raise awareness for members and educate stakeholders on the value that this field of medicine brings to the healthcare system. Many other professions, including radiographers, medical radiological technologists and sonographers, also commemorate this occasion as well.
This year's theme is Sports Imaging (Musculoskeletal Radiology).
Musculoskeletal radiology is a fast-growing subspecialty of diagnostic radiology that plays an increasingly important part in the assessment and management of patients with a wide variety of injuries throughout the world. Within this subspecialty, a new discipline has emerged: sports imaging. For IDoR 2019, we are highlighting the crucial role of imaging in the diagnosis, prognosis and treatment of sports injuries, and the significance of understanding the anatomy, biomechanics and surgical treatment options. Our very own, Dr. Bruce Forster, professor, head at the University of British Columbia (UBC), Department of Radiology, director of the UBC, Office of Academic Innovation, and director of diagnostic imaging for the 2010 Vancouver Winter Olympics, is the spokesperson for Canada in this domain and is featured on the IDoR website.