Consistency in performance and leadership in quality are key attributes for sustained longevity, no matter the field of study. The CAR Journal (CARJ) has exemplified these qualities for many decades and continues to do so as the calendar flips into 2024 and marks the Journal's 75th anniversary.
Editor-in-Chief Dr. Michael Patlas says he and the editorial team are thrilled to celebrate the CARJ's 75th year of publication, which will be marked officially with the release of the February 2024 issue of the Journal.
The very first issue of the CARJ was published in 1950, giving life to the first ever medical specialty journal in Canada. Since then, the CARJ has been on a path of steady growth in submissions, quality of content, and readership, culminating in record achievements like doubling the number of received submissions and recording the highest ever Impact Factor Score of 4.186 in 2022.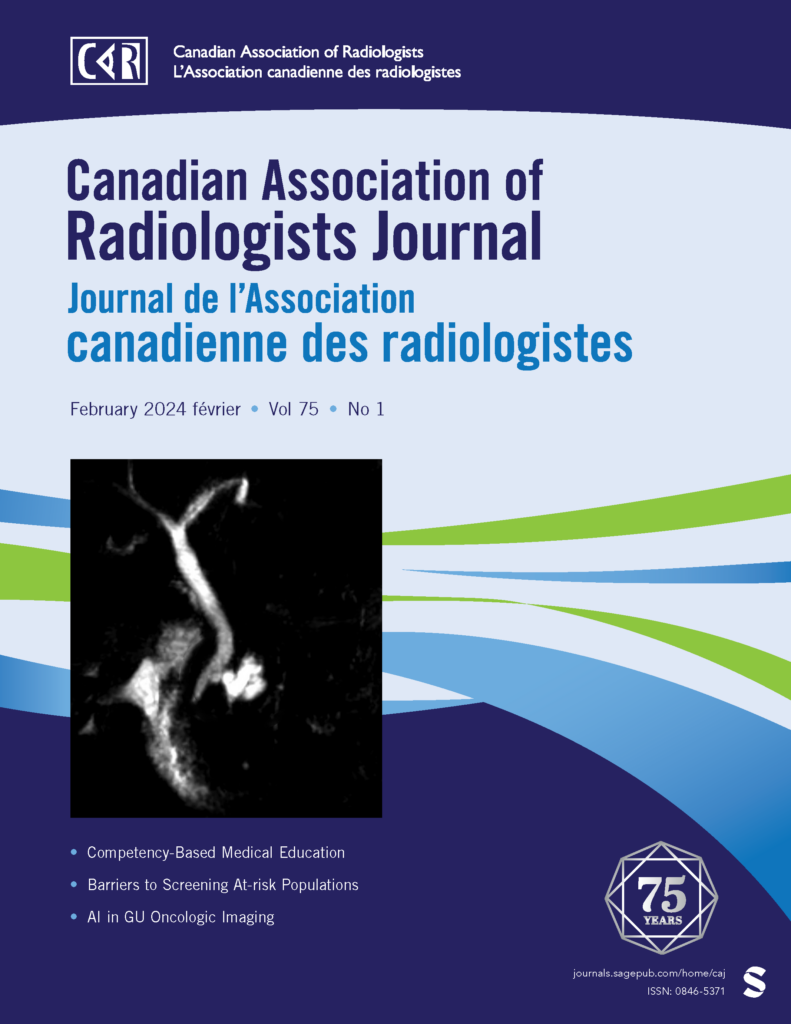 Associate Editor Dr. Alison Harris voiced her excitement of these accomplishments by lauding the Journal's growth in quality.
"The CARJ continues improving on its strengths. It is the premier radiology publication in Canada, showcasing and publishing editorials on pertinent topics, ground-breaking research, and timely review articles."
Of course, putting together a publication of this academic magnitude and reputational stature requires the work of many hands.
"The CARJ owes its success to the Canadian radiological community," said Dr. Patlas in 2022 upon receiving the record Impact Factor Score. "Many accomplished colleagues sent their incredible work to us and over 100 CAR members volunteered their time to review CARJ submissions."
Celebrating this amazing milestone does not mean there is room for complacency. As Dr. Patlas notes, everyone involved with the CARJ has visions of future accomplishments, and there is more work to be done.
"Even though the CARJ editorial team was able to triple the Impact Factor and double the volume of submissions during last four years, we want to keep going. The CARJ will continue to publish high-quality scientific and educational content including CAR guidelines and position statements from the four Affiliate Societies and other partners," he said. "We will innovate and grow our social media presence and create engaging podcast episodes that elevate our authors and their published articles."
This year saw the launch of the CARJ LinkedIn account, for followers to engage with the Journal on another platform, and the creation of the Radiology Roundtable podcast, to add depth of understanding to published articles and a to offer a way for listeners to hear from the authors themselves.
Congratulations to everyone currently involved with the CARJ and to those in the past who have graciously given their time and dedication to making the Journal the intellectual force it is today. The 75th anniversary is a truly amazing accomplishment!