A community comes together in response to the pandemic challenge and is stronger.
As we wrap up an incredibly challenging year, the CAR looks forward to new opportunities for 2021. In the last year I have heard from our members across the country about the many trials and tribulations caused by the pandemic. I have been moved by our members' resilience in the face of this adversity. If there is a silver lining to 2020, it was seeing so many members step forward to lead their departments, hospitals, and provincial responses to managing the virus. Sharing this experience among the radiology community and constructively moving forward is the goal of the CAR.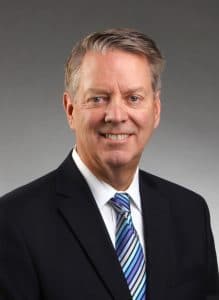 Over the past few weeks, we have seen COVID-19 vaccine campaigns roll out across the country and it is possible that some of you are now vaccinated, although most of us are still anxiously waiting. Only one-third of the CAR Board has been vaccinated to date. This proportion is representative of the broader community of radiologists and radiologists-in-training in Canada. Of nearly 500 responses to our survey, we found that 75% have not yet received the COVID-19 vaccination. Among those, 57% do not know when they will receive it. There is also an overwhelming sentiment that we need an expedited roll out of the vaccine to radiologists, medical radiation technologists, and sonographers.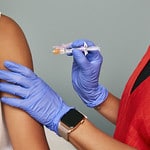 Administration of the vaccination across the country is paramount to rising above the pandemic and will allow us to safely provide care for our patients, while minimizing the stress of the looming virus. This will also help to bridge the way to in-person networking, something that we have all missed tremendously over these past few months. While it is important to take safety precautions, a vaccine is necessary to help society in returning to normalcy in 2021. The CAR will continue to advocate on your behalf to prioritize the vaccination of the radiology community.
Our commitment to patients remains the top priority. The CAR continues to advocate on your behalf for a federal investment in medical imaging equipment, infrastructure, technology, and health human resources, so that we may better serve our patients. We are cautiously optimistic as we prepare for the unveiling of the 2021 Federal Budget. Our hope is the government has heard our concerns and is committed to supporting an investment in medical imaging for Canadians. We recognize that there are competing priorities given the health challenges we are all facing; however, radiology was significantly impacted with the disruption of service during the onset of the pandemic and wait times for imaging are at an all-time high.
Alongside these efforts, the CAR is on track to release clinical practice guidelines in the coming months. These evidence-informed documents outline how imaging exams and related protocols should be carried out to meet a high quality of patient care recommended by the CAR.
The CAR remains at the forefront of innovative ways to promote learning and will continue to invest in RAD Academy, our online learning management system, to offer high caliber medical education. This coupled with the 2021 Annual Scientific Meeting (ASM) will help our members fulfill their Royal College CPD requirements.
CPD and professional networking culminate at the CAR ASM. Under the direction of Dr. Michael Patlas and with the support of the CAR Annual Scientific Program Committee, CAR 2021 will welcome renowned speakers and offer dynamic radiology content. I could not be more excited to participate in CAR 2021, the first virtual meeting ever, this spring. I would encourage you to register by February 24 to take advantage of the early-bird registration discount.
We hope travel and in-person gatherings will be possible by 2022, and responses from the CAR's Board of Directors to a recent survey on this topic are consistent with this outlook. Over 80% of Board members indicated they would be comfortable attending an in-person Board of Directors' meeting in January 2022. However, the virtual trend is likely to continue for most of 2021. Travel and large gatherings will only be possible once provincial and institutional bans are lifted.
While 2020 was a challenging year for us all, 2021 looks more promising. The radiology community demonstrated resiliency and strength in 2020, and because of this we are well positioned to lead the charge for the radiology community in the coming year as we expand on our existing initiatives and undertake new projects.
On behalf of the CAR, I would like to thank all our members for their support. Countless volunteers dedicated hours of their time to help draft guidelines, advocate for patients, and undertake lifesaving radiology research. It is because of you that we are making such great strides in the advancement of radiology in Canada.
Dr. Mike Barry
President, Canadian Association of Radiologists