From March 1st-5th, the CAR attended the European Congress of Radiology (ECR) in Vienna, Austria. The ECR is one of the largest annual medical meetings in Europe and the second-largest radiological meeting for radiology professionals, radiographers, physicists, and industry members in the world.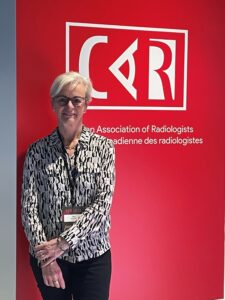 Canada was invited to be one of three host countries to showcase radiology in their respective nations, along with Ireland and Romania. The European Society of Radiology (ESR) provided a gracious welcome and we had strong representation in international society meetings and lots of interest from international radiologists at the Canadian booth. Shout out to ESR President Dr. Adrian Brady (who completed a fellowship in Toronto) for making us feel so welcome. The high point of the meeting was the ECR Meets Canada session where the CAR presented on the Canadian radiology landscape, clinical and academic radiology, and held a panel discussion.
We had an exciting lineup of speakers for our Canadian themed track and put forward the best and brightest that Canada has to offer by featuring some of our most influential radiology leaders. We were well represented by CAR members Dr. Jaron Chong, Chair of the CAR's AI Standing Committee, Dr. Michael Patlas, Editor-in-Chief of the CAR Journal, Dr. Heidi Schmidt, CAR Ontario Board Member, and Dr. Gilles Soulez, CAR President.
In terms of networking, the CAR partnered with the Canadian Embassy in Vienna by jointly hosting a Canadian Reception at the Ambassador's Residence on Thursday, March 2nd. This was by invitation only and there were roughly 50 people in attendance consisting of Canadian radiologists, the President of the ESR, and the Canadian Ambassador himself. This was a delightful event. The CAR felt honoured to be selected as the host country for such an incredible meeting. If you are interested in hearing more about the CAR's international relations please contact us at [email protected].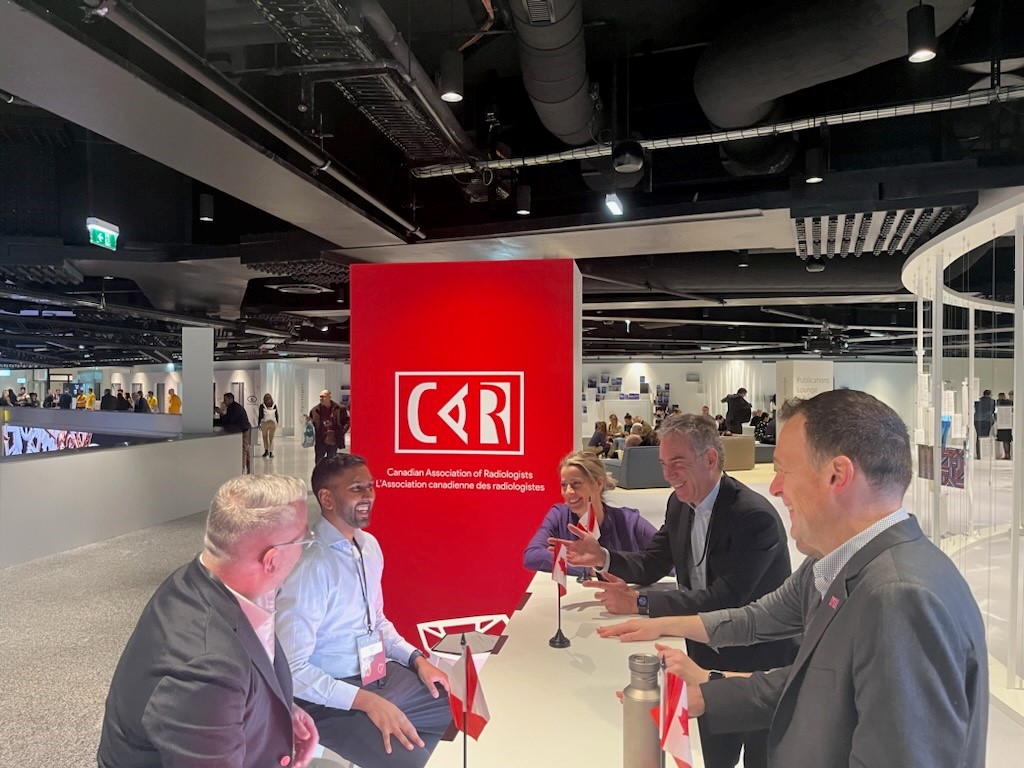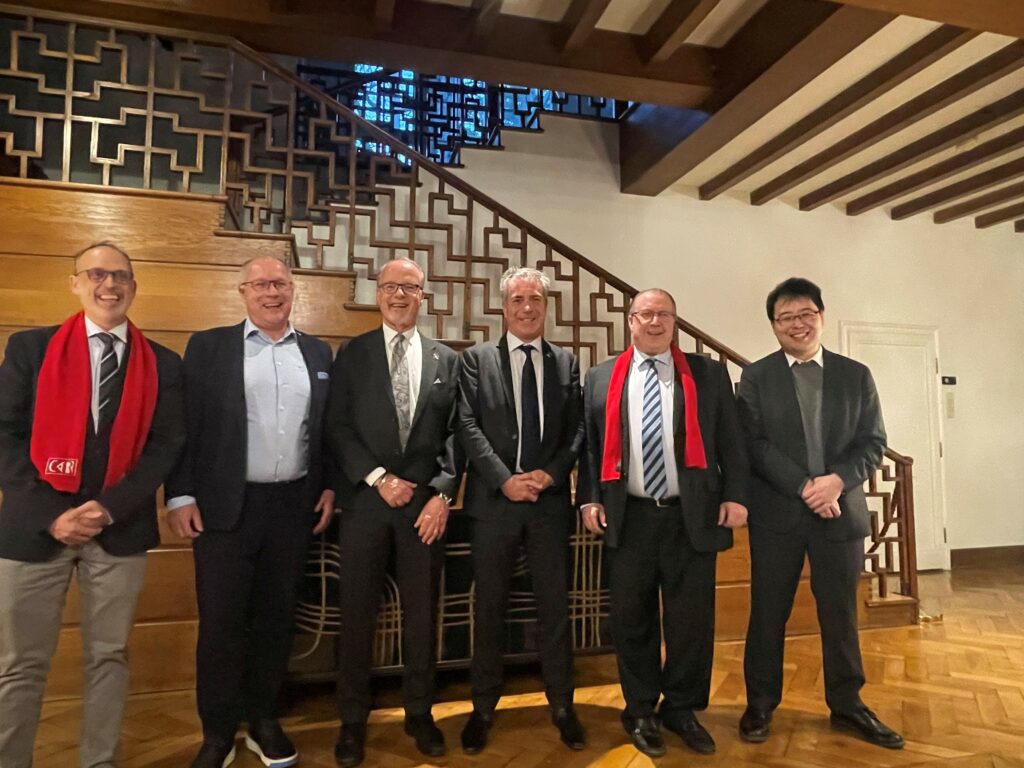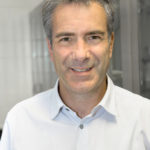 "ECR 2023 was a spectacular experience. Our distinguished Canadian speakers represented radiology brilliantly and it was amazing to see how much interest there was in Canada, specifically from foreign trained radiologists and our international counterparts. This was an excellent opportunity for Canadian radiology to be centre stage and to exchange information to promote excellence in imaging care." – Dr. Gilles Soulez, CAR President.
---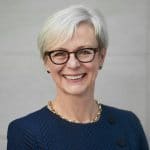 "The 2023 ECR was a wonderful event for networking, for getting up to date on scientific and educational developments, and for experiencing the latest industry developments. I am looking forward to future collaborations with our colleagues and societies abroad." – Dr. Heidi Schmidt, ON Board Member
---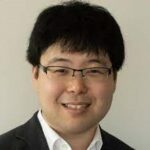 "Attending ECR 2023 was a return to form for the conference, as it focused on the latest radiological and technological innovations. We had the valuable opportunity to renew and strengthen our close working relationships with international clinical society counterparts and vendor collaborators. Additionally, we were able to promote our proactive and patient-focused vision for the future of radiology and AI. We are excited about the opportunities for collaboration and innovation that lie ahead and look forward to advancing the field of radiology." – Dr. Jaron Chong, Chair, AI Standing Committee