The CAR continues to diversify and expand its catalogue of educational offerings, and September promises to be a busy month. The next few weeks are full of exciting content with an upcoming series of webinars, covering topics relevant to a range of subspecialties.
Climate Change: The Role of Radiologists at Work and in the Community 
The CAR is pleased to collaborate with the Canada Radiology Women (CRW) and Canadian Association of Physicians for the Environment (CAPE) to discuss what healthcare can do and, specifically, what radiology departments and radiologists can do, to combat climate change by reducing our carbon footprint. Save the date and join the conversation. Register here.
Date: Tuesday, September 13
Time: 8 pm ET
CSTR: Interstitial Lung Disease (ILD) Masterclass Series
Interstitial lung disease (ILD) assessment with high-resolution CT (HRCT) is a key driver of the diagnosis and management of patients with lung disease. As leading experts in thoracic radiology, the Canadian Society of Thoracic Radiology (CSTR) has developed an accredited ILD Masterclass Series to improve the Canadian radiology community's knowledge of ILD and facilitate the interpretation of images and follow-up assessment as part of their clinical practice. The series is divided into three parts and will take place this fall. Register today for Session 1.
Date: Tuesday, September 20
Time: 7:30 pm ET
CETARS: Emergent Breast and Peripartum Presentations in the ED

Pelvic and breast pain are common complaints among female patients who present to the emergency department. Join the Canadian Emergency, Trauma and Acute Care Radiology Society (CETARS) for this emergency-focused webinar on reviewing imaging workup for pregnant patients, common female pelvis and breast pathologies, and emphasizing fetal and maternal safety.  Mark your calendar and register today.
Date: Wednesday, September 21
Time: 7:30 pm ET
The Learning Never Stops on RAD Academy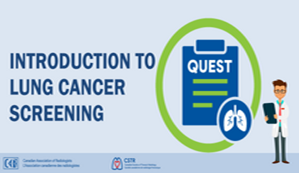 Discover new activities that highlight emerging research, provide tools and resources for quality improvement and give insight on critical issues facing radiology today, including a series addressing the ongoing global contrast media shortage. Check out the latest on RAD Academy:
If you do not yet have access to RAD Academy, please contact [email protected] to set up an account. Registration to RAD Academy is complimentary for all CAR members!