Sponsored Content
Our ultimate goal is to improve patients' lives through the advanced education of imaging professionals
Healthcare professionals make life and death decisions based upon the education and training they have received. Staying current is critical. Maintaining an environment that provides quality patient care while staying abreast of ever-changing regulations and standards is one of the greatest challenges faced today.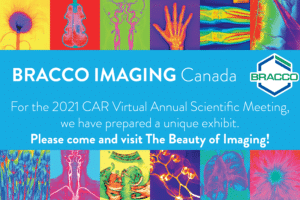 BRACCO IMAGING Canada recognizes the importance of designing training and educational programs that meet the unique needs of today's healthcare providers. Our educational portfolio is robust and offers leading-edge information for diagnostic imaging professionals.
BRACCO IMAGING Canada contributes to the advancement of education and information on existing and new technologies in the fields of different imaging techniques and clinical applications. Many of our educational offerings are accredited to help physicians as well as technologists fulfil their Continuing Medical Education (CME) requirements.