October is Breast Cancer Awareness Month, and the Canadian Association of Radiologists is encouraging women 40 years and older to discuss breast screening mammography exams with their primary care provider. Screening is the single most important thing that women can do to improve their health outcomes when it comes to breast cancer.
Breast cancer is the second leading cause of cancer death among Canadian women. Although now more than ever people are surviving breast cancer, early detection through screening is vital. While a healthy lifestyle can help reduce the risk, the reality is there are other factors such as family history that can impact the onset of cancer. For Canadian women this is especially true with breast cancer.
When a screening exam indicates there is an abnormality requiring further investigation, the individual is recalled for a secondary exam. The abnormal call rate is the percentage of mammograms identified as abnormal requiring additional testing and follow-up. As such, the abnormal call rate is a key indicator to monitor and evaluate to help improve the quality of breast cancer screening programs.
The current abnormal call rate in Canada is trending upward while cancer detection remains stable, leading to additional unnecessary testing and stress on patients and families. The CAR, with funding from the Canadian Partnership Against Cancer (the Partnership) will be developing online education for the radiology community (available in EN and FR) with the specific goal of optimizing the abnormal call rate. This type of education is an example of the ongoing commitment from the radiology community towards patients and healthcare stewardship.
"As Canada continues to respond to the COVID-19 pandemic, this work remains critical in a system facing possible future disruptions. False positives lead to anxiety, unnecessary contacts with the health-care system and use of resources that are needed to clear screening backlogs." said Dr. Craig Earle, Incoming Chief Executive Officer at the Canadian Partnership Against Cancer. "The Pan-Canadian Framework for Action to Address Abnormal Call Rates in Breast Cancer Screening and CAR's new educational resources will ensure those screened for breast cancer benefit from high-quality, standardized breast screening practices and unnecessary encounters with the health system are avoided."
The Framework, developed by the Canadian breast imaging community and published by the Partnership in 2020, indicated that between 2008 and 2012, the abnormal call rate increased for initial screens (11.5% to 15.8%) and subsequent screens (6.1% to 7.4%). This is a significant increase, and it was determined from experts in the breast imaging community that evidence-based practices can be introduced or strengthened to help support the achievement of optimal abnormal call rates. According to the report these practices include six components: peer review and mentorship, education, standardized reporting, minimum volume reads, batch reading and double reads. More information on each of these components can be found in the Framework.
Through continuous quality improvement processes, the benefits of screening can be maximized, while minimizing potential harms to patients and costs to the healthcare system. The evidence-informed approaches presented in the Framework show that there are many practical strategies that can positively impact abnormal call rates.
The CAR is doing its part to help. Led by an advisory committee of breast imagers from across the country and in collaboration with the Partnership, the CAR will develop education resources to help the radiology community optimize the abnormal call rate. By creating an online learning opportunity and sharing case examples, we can continue to improve the delivery of imaging care and to minimize the margin for error.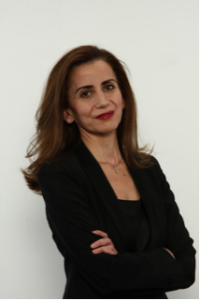 The CAR Advisory Committee will be led by Dr. Mona El Khoury, a breast radiologist and Assistant Professor, Centre Hospitalier de l'Université de Montréal, Montreal. Dr. El Khoury feels that the development of online learning materials can help to minimize the number of secondary exams. "By providing access to a repository of cases and online education for breast imagers across the country as well as introducing evidence-based practices, we can help to reduce the abnormal call rate in Canada, thereby increasing efficiency and lessening the stress on patients, says Dr. El Khoury." She further states "I cannot better describe how important this project is and I am very proud to take part in this initiative."
The deliverables of the two-year partnership will be available for CAR members later in 2022. We have already assembled a strong advisory committee who will be working with the Partnership and providing oversight for the development of the education. These items will be available on the CAR's RAD Academy, our online learning management system. Stay tuned for further details.