Since its launch in September 2018, the CAR's learning management system, RAD Academy, continues to expand its offerings. With new activities being added continuously, CAR members have exclusive access to innovative eLearning opportunities from global leaders in radiology on emerging trends and technologies, tips and techniques to improve patient care as well as enhance their knowledge and competencies across the CanMEDS framework.
The CAR is dedicated to supporting lifelong learning in the pursuit of helping radiologists stay at the cutting edge of medical imaging. With currently over 50 available offerings, RAD Academy presents a variety of CPD activities from Insights4Imaging, the accredited journal-based self-assessment program to didactic video lectures and interactive modules covering a gamut of topics in diagnostic and therapeutic medical imaging.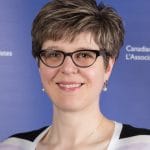 "The RAD Academy Learning Management System has made it a breeze to complete the CARJ Insight4Imaging modules and get Section 3 credits. I just sign into the module from my smartphone or tablet, click the link to read the article, and then complete the questions and reflection tool. A perfect way to get my CME anywhere, at any time."

– Dr. Caroyln Flegg
New on RAD Academy
CAR 2019: Experience the Future of Radiology
The CAR Annual Scientific Meeting brings together practicing radiologists and leading researchers from around the world covering a broad range of subjects designed for both practicing radiologists and radiologists-in-training. RAD Academy now features some of this dynamic session content which focuses on emerging technologies such as artificial intelligence and multi-energy.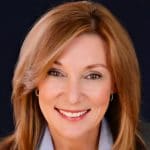 "Being a CAR member has given me the opportunity to develop leadership skills through CPD that I continue to rely on in my daily operations in a busy cardiothoracic imaging academic setting."

– Dr. Carole Dennie
St. Michael's MRI Symposium
In collaboration with the CAR, St. Michael's Hospital, University of Toronto, recently held its 6th Annual MRI Symposium which focused on important current topics in body (abdominal and pelvic) MRI and featured faculty radiologists from across Canada. Gain access to these sessions on RAD Academy with your CAR membership and take advantage of the new updates and expert tips in body MRI featured at this event.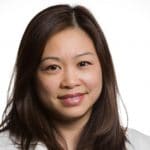 "It was my first time presenting at the St. Michael's MRI Symposium and I found the educational content and presenters to be top notch. It was great to see such a large attendance because of this collaboration with the CAR, and to have the ability to share the event with my peers across the country on RAD Academy."

– Dr. Silvia Chang
JFR 2019
Thanks to the Société Française de Radiologie (SFR) and its president, Professeur Jean-François Meder, RAD Academy now boasts incredible French content through the generous offering to CAR members. Don't miss your opportunity to access the radiology-rich resources and presentations from the virtual congress of the Journées Francophones de Radiologie (JFR). This content will be available until January 5, 2020.
---
RAD Academy is your radiology hub for all the latest in medical imaging research, innovation and education. Be sure to capitalize on this exclusive CAR member benefit and stay up to date with your MOC requirements and enhance your skills and competencies to enrich your practice.
Learn it to earn and experience RAD Academy!
Please contact Julia Niles, CAR's Education Specialist at [email protected] if you have questions about getting started or have an idea for a learning opportunity on RAD Academy.