Each of the CAR Affiliate Societies are led by incredible professionals. Meet each of the Presidents and get to know their thoughts on being integrated with the CAR, which provides many opportunities for close collaboration on education, research, and advocacy activities with the Canadian radiology community.
CSTR – Daria Manos, MD, FRCPC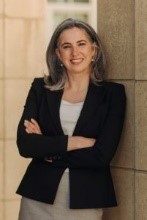 "Because of the support of the CAR staff, the Canadian Society of Thoracic Radiology has been able to gain multidisciplinary recognition across Canada. The subspecialist expertise of the CSTR combined with the reputation of the CAR, have allowed us to ensure radiologists have a seat at the table, sometimes at the head of table, in the development of medical guidelines and health policy. "
CETARS – Savvas Nicolaou, MD, FRCPC, FASER

"Our CETARS affiliate society relationship integrated with the CAR has enhanced our networking and provided many opportunities to deliver high caliber education and research initiatives to the emergency, trauma, and acute radiology community."
CSAR – Silvia Chang, MD, FRCPC, FSAR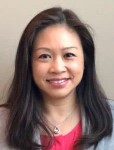 "The Canadian Society of Abdominal Radiology (CSAR) with the pivotal support of CAR provides a national platform for collaboration to develop best practices for patient-centered care. The society believes in advancing patient care through innovation, research, and education in the field of abdominal radiology. I love working with my colleagues on our board of directors who bring expertise in abdominal radiology from the breadth of Canada. Along with myself, they ensure that we stay at the cutting edge of clinical advances in our rapidly evolving field while providing guidance and standards to our clinical colleagues, residents, and fellows."
CanSPR – Lucia Carpineta, MD, FRCPC, FABR
"CanSPR is valuable because it connects me to pediatric radiologists across Canada. We value the support of the CAR and believe that there needs to be an organization that represents us as a profession, brings us together collegially, and that informs us academically and clinically. I believe that joining CanSPR is an integral step in connecting within my subspecialty, gaining a broader perspective, and supporting our patients, and I would encourage my colleagues to explore the myriad benefits provided with membership in the CanSPR."