Want to save money on CAR 2020 registration? Your CAR membership gives you up to 30% off registration.
Join us this April in Montreal for CAR 2020, the Canadian Association of Radiologists's 83rd Annual Scientific Meeting (ASM). The meeting is the Canadian radiology event of the year, renowned for its scientific and educational content, and for networking with colleagues from across Canada. CAR 2020 is taking place from April 16 to 19, at Le Westin in Montreal.
The ASM Working Group led by Dr. Michael Patlas has prepared a dynamic scientific program that covers a broad range of subjects designed for both practicing radiologists and radiology residents. The lectures, panels and hands-on workshops provide a variety of ways to enhance every participant's learning experience.
We also have quite the lineup of social events planned, including the Welcome Reception, Reception for Radiologists-in-Training, Rise and Shine Yoga and of course, the prestigious CAR Awards Ceremony.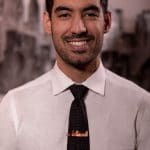 "The Reception for Radiologists-in-Training is an event not to miss. It provides an ideal opportunity to connect with peers and seasoned leaders in the radiology community."

– Dr. Bill Chahal
Early bird pricing ends on December 17, 2020. Be sure to register before the deadline to save 30% on your registration.
"I joined the CAR in 2004. The society has afforded me the opportunity to serve on numerous working groups. For the last two years, I have been the Program Chair for the CAR meeting and have had the opportunity to work with the best and brightest within the Canadian radiology

community. I have also recently accepted a position as Editor-in-Chief with the CAR Journal. None of this would have been possible without the support of the CAR".

– Dr. Michael Patlas