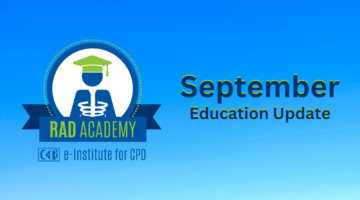 Are you looking for CME? Get a jump on fulfilling your Royal College MOC requirements with the CAR!
RAD Academy features premium CME activities that are completely accessible anytime and anywhere for CAR members. September is your gateway to uncover a full range of activities, covering a variety of topics - all eligible for MOC credit! Log in to RAD Academy on September 1st to access these new activities!"
Don't have a RAD Academy account? No problem! Contact us and we'll be happy to set you up!