The CAR has assembled a Radiology Resilience Task Force of leading radiologists to address both the impact that the COVID-19 pandemic has had on radiology as well as future demands. This task force, led by Dr. Heidi Schmidt, CAR Board Member and radiologist at the University of Toronto, is building a framework to analyze the impact of wait times for medical imaging in Canada, the global response to COVID-19 from a diagnostic imaging perspective, and the future of radiology.
This report will focus on the following:
The impact COVID-19 has had on medical imaging and patient care in Canada.
Lessons learned from the pandemic nationally and globally.
The status of wait lists for diagnostic imaging in Canada and backlog for procedures.
Recommendations for resiliency in radiology across the country which include necessary health human resources, technologies, and supporting infrastructure.
The future of radiology and where we see medical imaging in 5–10 years.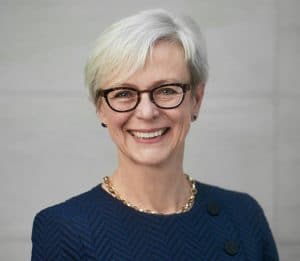 "Medical imaging departments all over the world are currently recovering from the COVID-19 pandemic impact. "Recovery" describes an active process of regaining control over what was lost, while learning and taking advantage of improvement opportunities. The CAR Radiology Resilience Task Force is providing guidance on all aspects of such a recovery process, looking at wait lists, human and infrastructure resources, planning for the next pandemic and, re-imagining radiology in Canada."
Dr. Heidi Schmidt, Chair, Radiology Resilience Task Force and CAR Board Member
We are seeking support from our members to collect information pertaining to the impact of the pandemic on your practice and how you are working to augment patient care while gaining efficiencies with current system resources. Please help us gather this information by participating in the survey below:
This report, set to be published in September 2020, will be widely distributed among radiologists and key opinion leaders. We will also share this report with the government as part of our ongoing advocacy efforts and in our fall Pre-Budget submission campaign.