On Saturday, October 23, a group of radiology leaders assembled virtually to discuss women leadership in radiology and to share best practices. Dr. Daria Manos, a professor of radiology at Dalhousie University and President of the Canadian Society of Thoracic Radiology, a Canadian Association of Radiologists (CAR) affiliate, championed this initiative with assistance from Dalhousie Radiology and a steering committee of radiologists from across the country. Thanks to support from the CAR, Canadian Radiological Foundation (CRF) as well as GE Healthcare, the 80 participants benefited from an impressive roster of speakers.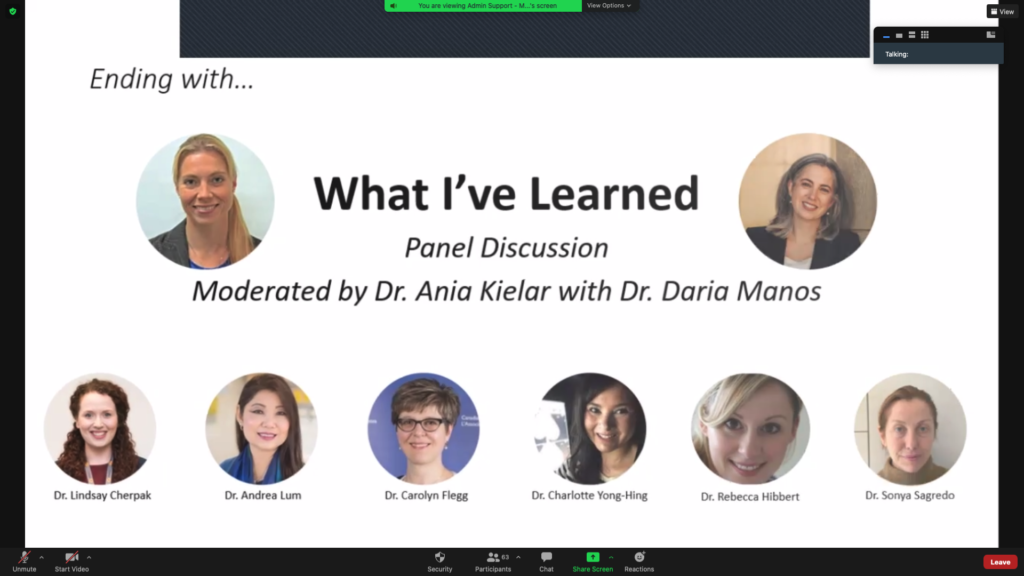 The event was well organized, fast paced with a collaborative format. The sessions were inspiring and informative with break out groups that generated the sharing of ideas and discussion along with an opportunity to network. Women of all phases in their careers including residents and medical students were invited to participate resulting in dynamic perspectives.
The content of the event varied from general discussions on empowerment, barriers to leadership, and equity to more specific tips for conflict resolution, negotiating, building a personal brand and dealing more effectively with hospital administrators. There was a final wrap up session featuring expert panelists who shared their experiences and lessons learned. Several CAR members were among the panelists including Dr. Lindsay Cherpak (Ontario), Dr. Carolyn Flegg (Saskatchewan), CAR Board of Directors Chair, Dr. Rebecca Hibbert (Ontario), Dr. Andrea Lum (Ontario), CRF Board Member, Dr. Sonya Sagredo (Quebec) as well as Dr. Charlotte Yong-Hing (British Columbia), Chair of the CAR's Equity Diversity and Inclusion Working Group and President of Canadian Radiology Women. This session was moderated by Dr. Manos and Dr. Ania Kielar (Ontario), CAR Vice-President.
The attendance was a mix of community, trainee, and academic radiologists from across Canada. Some of the feedback from participants included:
"The workshop was fantastic. It brought to light areas of disparity between male and female physicians and some potential solutions to change that. As a radiologist who switched from Academic to Community Radiology, the workshop inspired me to get more involved in the residency program again and be present to mentor female radiologists and support them."
"This was an excellent conference, and it was great to join this community of women radiologists. There were so many excellent tips and good advice. I particularly enjoyed how freely these women shared in their experiences."
From the presenter perspective impressions of the event were resoundingly positive. Dr. Lum described the event as a tremendous success. "Dr. Manos's stellar leadership and organizing was very much evident by the diversity of interesting topics and speakers along with an interactive engaging format, which enabled networking. A tremendous success", said Lum.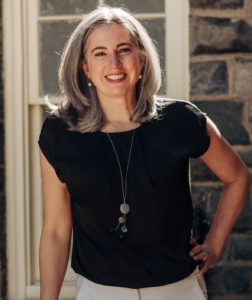 Dr. Manos is already working on a workshop for next year.  Speaking to the CAR after the event Dr. Manos told us she is "absolutely thrilled that there was so much interest both from attendees and from the CAR, CRF and GE Healthcare."  She noted that "30% of radiologists in Canada are women but the number in leadership roles is much, much lower. We can't afford to miss out on the pool of talent, energy, fresh ideas and wisdom."
The CAR applauds the efforts of these strong women leaders and looks for forward to supporting and promoting this activity annually. Thanks to the CAR, CRF and GE Healthcare for their support and making this event possible. To learn more about the CRF and supporting projects such as these please visit: canradfound.ca.