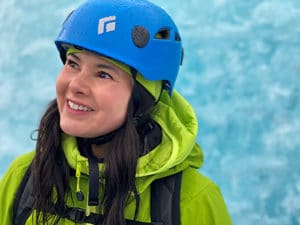 Meet Dr. Charlotte Yong-Hing, CAR member and leader of Canadian Radiology Women
The evidence is increasingly clear that a diverse physician population that reflects the diversity of the general population can contribute to the provision of high-quality care to patients. There is a paucity of data in Canada in regards to racial diversity in radiology. We do know that women are underrepresented in radiology practices, despite an overrepresentation of women in Canadian medical schools. Women are also underrepresented in academia and leadership within radiology.
Recommendations to improve diversity, equity, and inclusion in radiology for women and underrepresented minorities in medicine include advocacy, building awareness through sustained communication, and the creation of metrics and standards to monitor and reward progress. In the next few issues of our newsletter, the CAR will feature members who have taken on a leadership role to promote diversity, equity, and inclusion in radiology, starting with a feature on Dr. Charlotte Yong-Hing.
Charlotte Yong-Hing is the Chair of Breast Imaging at BC Cancer, Vancouver, and Clinical Assistant Professor of Radiology at the University of British Columbia. She attended medical school at the University of Saskatchewan and did her diagnostic radiology residency at the University of Alberta. After a fellowship in General Radiology at the University of Alberta Hospital, she moved to Vancouver for the Emergency and Trauma Radiology Fellowship at Vancouver General Hospital. She found that she enjoyed fellow life so much she became a Diagnostic Neuroradiology Fellow, also at Vancouver General Hospital, and then an MRI fellow at the University of British Columbia Hospital. She was lucky to travel the world during a six-month sabbatical in Breast Imaging in 2017.
She is the president-elect of the BC Radiological Society (BCRS) and Medical Practice Lead, General Radiography and Fluoroscopy, for Lower Mainland Medical Imaging. She is an active CAR volunteer and has been a member of the Fellowship of the CAR (FCAR) and the CAR Awards Selection working groups, CAR Annual Scientific Meeting (ASM) abstract reviewer and judge for the Value of Radiology category. She serves on the Board of Directors of the Canadian Society of Breast Imaging (CSBI) as the Director of Communications and on the Breast MRI working group. She is a reviewer for national and international journals, including CARJ, and has written multiple book reviews for Radiology.
Dr. Yong-Hing founded Canadian Radiology Women (CRW) in 2018, an initiative to promote application to radiology, foster mentorship, and facilitate leadership training with the goal of increasing the overall diversity in Canadian radiology practices to improve patient care. The community of female radiologists and radiologists-in-training in Canada have an online presence and over 150 male and female supporters have attended biannual receptions at CAR and RSNA. A virtual meet-up is being planned for November 29, 2020 in conjunction with RSNA 2020 to discuss the Gender Wage Gap.
She has been recognized for her contributions to education and mentorship and she has won multiple UBC Radiology teaching awards. She is on the UBC Radiology Resident Education Committee, is the UBC Resident rotation supervisor for both the breast imaging and oncologic imaging rotations, and the Breast Imaging Fellowship director at BC Cancer Vancouver. In her capacity as the Programs Chair of the BCRS she has organized numerous CME events in Vancouver, and successfully transitioned to virtual events since COVID. In addition to working with Canadian Radiology Women and the Resident and Fellow Section (RFS) of the CAR, she participates in formal mentorship programs through the Doctors of BC and UBC Radiology.
In her limited free time Dr. Yong-Hing and her partner Chris Jones, a Hollywood North filmmaker, enjoy cycling (collecting bicycles), travel (they survived early-COVID January in Iceland), and cats (when viewed on iPhone). In the mid 2010s she had a brief but successful time playing in an inclusive dodgeball league, for which she won a medal for team spirit. Dr. Yong-Hing is nothing, if not enthusiastic.
She encourages you to follow Canadian Radiology Women on Twitter and Instagram.
Join the RSNA 2020 Meeting: Discussing the Gender Wage Gap on November 29, 2020 at 9:00 PM ET.