The Call for Abstracts is Now Open
Get your research in front of reviewers, committee members and peers for CAR 2022! All members and non-members are invited to submit abstracts for presentation at the 85th Annual Scientific Meeting (ASM) of the Canadian Association of Radiologists (CAR), April 7 – 10, 2022.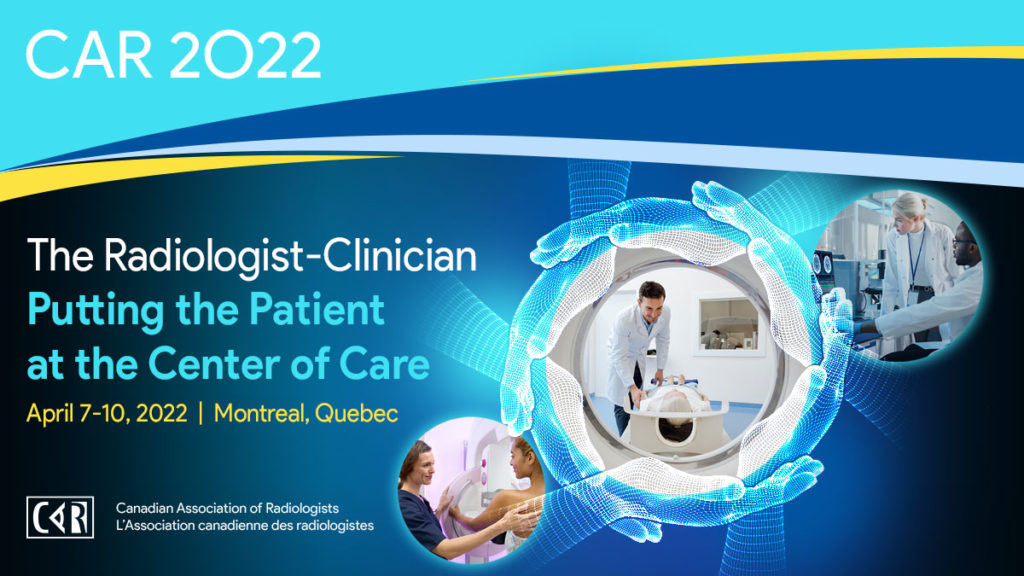 Submitting an abstract is an exciting opportunity to shape the scientific and educational content of the CAR ASM and provides authors with the chance to network and discuss their research with experts in the field.
Ensure that you make your contribution to improving science and clinical practice in Canada by submitting an abstract in one of the following 5 categories:
Departmental Clinical Audit Project (Trainees Only)
Radiologists-in-Training Research Project (Trainees Only)
Educational Exhibits
Scientific Research Project
Value of Radiology Project
Awards sponsored by the CAR/CRF will be given to the top-scoring oral presentations and educational exhibits.
For more information on the abstract submission process, please visit car-asm.ca and read our submission guidelines and FAQ.
Abstract Timelines
Submission deadline: December 13, 2021, 11:59 pm (EST)
Acceptance notifications: January 18, 2022
Deadline to confirm acceptance to present: January 31, 2022
CAR 2022 is expected to be a hybrid meeting with the live in-person sessions to be held at Le Westin Montréal, Montréal, Quebec.