We would like to thank everyone for participating in the 2021 Canadian Association of Radiologists' Annual Scientific Meeting (CAR 2021), our first virtual meeting, and to extend a very special thank you to the speakers that made CAR 2021 a tremendous success. The Annual Scientific Meeting attracted close to 700 participants from across the country including 73 speakers and moderators. Registered participants have access to the virtual platform until May 31, 2021.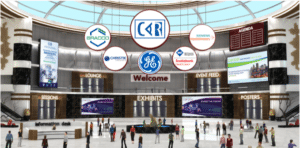 CAR 2021 featured over 100 presentations and over 100 electronic posters. We would like to congratulate the participants and award winners of the Scientific and Educational Projects Competitions supported by the CAR and the Canadian Radiological Foundation (CRF). The top-ranking presentations are featured on the ASM website. The winners were recognized at the CAR 2021 Awards Ceremony along with other CAR award recipients. We are pleased to make the ceremony recording widely available.
The four plenary sessions were extremely well attended, and we are pleased to provide the following session details and associated publications in the CAR Journal (CARJ).
Opening Plenary: Practical Promotion of Diversity, Equity and Inclusion in Radiology
Panelists: Drs. Anand Narayan, Lucy Spalluto, Charlotte Yong-Hing, and Emil Lee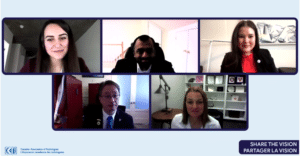 This panel discussion brought together radiologists from across North America to discuss the EDI projects, programs, and practical initiatives at their institutions, as well as perspectives on how radiology has been affected by increased awareness and interest in these issues, and how it may evolve in the future.
Keynote Lecture: Whole Body Trauma Imaging: Radiology Impacts Patient Management
Dr. Savvas Nicolaou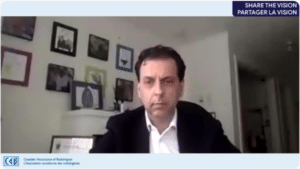 In this keynote lecture, Dr. Savvas Nicolaou discussed whole-body trauma imaging protocoling and its applications in the acute setting, providing guidance on how to relate findings that are critical to the surgical management of patients.
All members of the CAR are welcome to join the Canadian Emergency, Trauma and Acute Care Radiology Society (CETARS) led by Dr. Savvas Nicolaou via the CAR Member Portal or by email.
Plenary Panel: Radiology and the COVID-19 Pandemic: What We've Learned and Where We Go From Here
Panelists: Drs. Mark Baerlocher, Devang Odedra, Ciaran Redmond, and Jana Taylor

This panel brought together radiologists from various stages of training and practice settings from across Canada, including a program director, to offer their perspectives on the way that the pandemic has affected radiology training, teaching, practice and patient care.
Plenary Lecture: Multimodality Imaging of the Placenta
Dr. Jamie Marko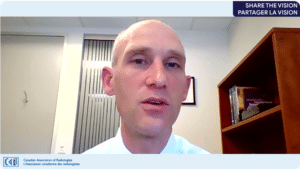 Dr. Jamie Marko discussed the radiologic, pathologic and clinical features of important placental abnormalities including placenta accreta spectrum, gestational trophoblastic disease, and placental chorangioma.
CAR 2021 Platform and Evaluation Access
CAR 2021 registered participants have access to the meeting session content and to the individual presentation evaluation surveys through the virtual platform until May 31, in the Sessions section. Participants are also encouraged to complete the brief conference evaluation, which will provide valuable feedback for future educational planning.
Participating radiologists will be able to access and complete their certificate of attendance at car-asm.ca and should only claim the credits commensurate with the extent of their participation in the activity. Participants can document their learning in the Royal College's MAINPORT.