General Information
Keynote Speaker
Registration Rates
Accommodations
Corporate Sponsors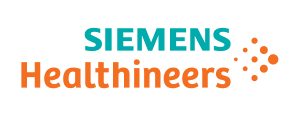 Developing leadership and business skills is every radiologist's business!
Join your colleagues in Montreal to engage in a two-day course designed to teach business principles that are pertinent to current challenges in Canadian radiology departments.
This series will include lectures and an extended focus on interactive and small group learning activities. The participants will have the opportunity to optimize their ability to effectively negotiate:
budget presentations to ensure medical imaging is a top priority
equipment purchasing decisions to upgrade outdated machines and instruments
"turf" issues with other specialties
group/practice work schedules to address waitlists.
NEEDS ASSESSMENT
The Canadian Association of Radiologists (CAR), Canadian Radiological Foundation (CRF), and UBC Sauder School of Business have partnered to offer a series of courses, based on a nationwide survey demonstrating that Canadian radiologists want leadership and business skills to improve their practices. The second of this popular series, Leadership in Radiology – Negotiation Strategies for Canadian Radiologists will delve into how radiologists can improve their negotiating skills and, facilitate improved working relationships across the continuum of radiology and provide practical solutions for challenging stakeholder issues.
TARGET AUDIENCE
This two-day conference is designed for all general and subspecialty radiologists as well as imaging department decision-makers whose work involves effectively negotiating with provincial governments, university administrators, clinical groups, hospital executives and radiology partners.
LEARNING OBJECTIVES
Recognize that negotiation expertise is a key leadership skill;
Describe basic negotiation principles that influence achieving agreement between individuals or groups;
Identify how effective negotiation styles can facilitate implementing changes;
Evaluate how application of fundamental negotiation theory can improve the effectiveness of radiology leaders;
Identify personal traits that affect their abilities as a negotiator and how those traits affect achieving agreement;
Assess existing and develop new personal negotiation styles;
Analyze why negotiations fail;
Examine complexities of simultaneously negotiating with multiple parties with different priorities;
Consider how to negotiate effectively with health care leaders in the complex Canadian political environment;
Reflect on how to effectively negotiate to lead change in Canadian Health Care.