General Information
Rates
Accommodation and Travel
Abstracts
Lively Social Events
Resident Opportunities
Join us in Montreal for the Canadian Association of Radiologists' 81st Annual Scientific Meeting (ASM), Artificial Intelligence in Radiology: Present and Future. The meeting is the premier Canadian radiology event of the year, renowned for its scientific and educational content, and for the opportunity to connect with colleagues from across Canada. CAR2018 will be taking place from April 26 to 29, 2018 at Le Centre Sheraton in Montreal, Quebec.
Covering a broad range of subjects designed for both practicing radiologists and radiology residents, you can expect a dynamic scientific program articulated around appropriateness and the use of advanced equipment and tools to help guide therapeutic decision-making and help improve clinical outcomes.
The didactic lectures, panel discussions and hands-on workshop provide a wide variety of formats to enhance every participant's learning experience.
Early bird deadline: March 9, 2018
Dynamic Speakers
Featuring an impressive roster of national and international speakers, the 2018 program covers scientific and educational material that is of value for radiologists and trainees.
The CAR is proud to be hosting the following keynote speakers: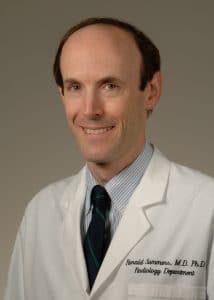 Dr. Ron Summers 
Senior Investigator
Clinical Image Processing Service
Imaging Biomarkers and Computer-Aided Diagnosis Laboratory
National Institutes of Health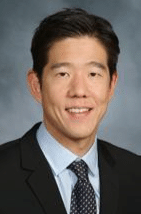 Dr. James Min 
Professor of Radiology and Medicine
Director, Dalio Institute of Cardiovascular Imaging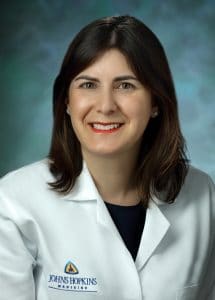 Dr. Darcy Wolfman
Clinical Associate, Johns Hopkins Medical Imaging
AIRP Section Chief, Genitourinary Imaging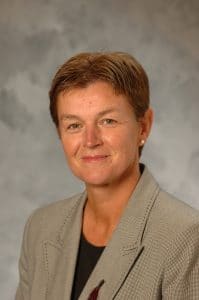 Dr. Lorraine LeGrand Westfall
Director of Regional Affairs and Chief Privacy Officer, Canadian Medical Protective Association
Exceptional Scientific Program
In seeking to provide patients with optimal healthcare experiences and outcomes, radiologists seek to deliver proficient services in a timely manner and with the most appropriate and advanced equipment and tools. CAR 2018 will explore the development of technologies like deep learning and artificial intelligence in radiology, how to integrate them thoughtfully, and how to use imaging to help guide therapeutic decision making to help improve clinical outcomes.
Image Interpretation Session – with a competitive edge
This year we are looking especially forward to a session hosted by Dr. Bruce Forster, which will see two teams of radiologists competing to read and interpret unknown cases across a variety of body systems. The panel will be an opportunity to observe colleagues and peers as they analyze images and develop diagnoses, then use those diagnoses to guide patient care.
Innovative Simulation Workshop Prostate MRI – A hands-on practical workshop
Based on membership feedback, this year's hands-on, interactive workshop will be dedicated to MRI of the prostate. Designed for practicing radiologists, this course will focus on practical problem-solving for the general radiologist, and is geared for beginners or those who have less experience in prostate MRI.
Short high-impact didactic sessions will be followed by hands-on review of complete image files. Participants will be able to simulate real case-reporting with the benefit of individualised instructor feedback. The workshop will cover PIRADSv2 technique with examples of good and poor-quality images, PIRADSv2 interpretation of cases with an official template, and the opportunity to review cases individually. The workshop will close with an interactive group session with using an audience response system to examine additional cases.
The simulation workshop will take place during the morning of Saturday April 28, 2018. Reading material (PIRADSv2 document) will be provided ahead of time. To attend, you must sign up for it during the registration process. The cost of the workshop is $100, which is donated to the Canadian Radiological Foundation on the attendee's behalf.
Space is limited and is offered on a first-come, first-served basis.