General Information
Keynote Speaker
Workshops
Accommodation and Travel
Corporate Sponsor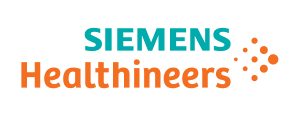 The Canadian Society of Breast Imaging will be holding its inaugural annual conference and general meeting on April 26 at Le Centre Sheraton in Montreal.
Showcasing leaders in the field of breast imaging, the inaugural conference covers medical and educational material beneficial to radiologists, family physicians, medical radiation technologists, nurse practitioners and patients alike.
CSBI members who would like to attend the CAR 2018 Annual Scientific Meeting, which will be taking place from April 26 to 29, will receive a $100 discount when registering for the event.
Needs Assessment
The inaugural conference of the CSBI is intended to bring together practitioners from a variety of health fields to educate and collaborate on current breast imaging practices in Canada. CSBI 2018 will explore how radiologists and other imaging professionals can work to save life years and improve the quality of life through the early detection of breast cancer, make use of cutting-edge technologies to improve imaging quality, and better engage patients in the continuum of breast imaging care.
Target Audience
This conference is designed for general and subspecialty radiologists involved in breast imaging. It is also appropriate for health practitioners from other disciplines (family medicine, medical radiation technologists, nurse practitioners), and patients who are interested in working collaboratively to improve breast imaging care.
Learning Objectices
At the end of the meeting participants should be able to:
Share the message and mandate of the Canadian Society of Breast Imaging with diverse stakeholders.
CanMEDS roles: Communicator, Collaborator, Health Advocate, Leader, Professional
Provide an overview of leading technology in the field of breast imaging.
CanMEDS roles: Communicator, Health Advocate, Medical Expert
Discuss current Canadian breast cancer screening practices and protocols.
CanMEDS roles: Communicator, Medical Expert, Collaborator, Health Advocate, Professional