The CRF is proud to have partnered with the UBC Sauder School of Business and the Canadian Association of Radiologists (CAR) to develop new and unique leadership courses in radiology. These courses are designed to help radiologists develop their leadership skills and contribute to the future of radiology in Canada.
The first module Optimizing Your Practice's Efficiency was held on April 18-19, 2017 in Montreal.
Some of the feedback from participants included:
"Great conference. The small group cases were helpful to apply what we learned."
"Excellent course. Keep up the good work.
"Really excellent, valuable, and value-added course. Dr. Frank Lexa was superb."
"Great meeting. Dr. Nagarajan was the real highlight. Thanks for putting this together!"
The second module Negotiation Strategies for Canadian Radiologists was held on April 24-25, 2018 in Montreal.
Some of the feedback from participants included:
"Leadership perspective: OK to fail, it is actually a must to a road map to improvement"
"Case study scenarios and dialogues were very valuable – something I would like to implement into training"
"Overall great course, worth the time and money. Significantly better than the Joule equivalent"
Faculty Members
We would like to acknowledge Dr. Bruce Forster, CRF President, for spearheading this project and seeing it to fruition. We would also like to thank the other faculty members for their expertise and contributions.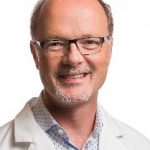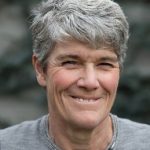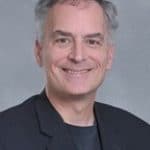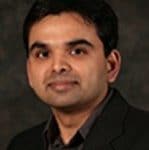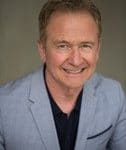 Faculty members of the Leadership in Radiology course (left to right):
Drs. Bruce Forster, Robyn Cairns, Frank Lexa, Mahesh Nagarajan and Daniel Skarlicki
Given its great success, the CRF is currently exploring a relationship with external parties to license their contents for the purpose of delivering courses to Canadian radiologists and fellows.